Fine jewellery designer
Silvia Furmanovich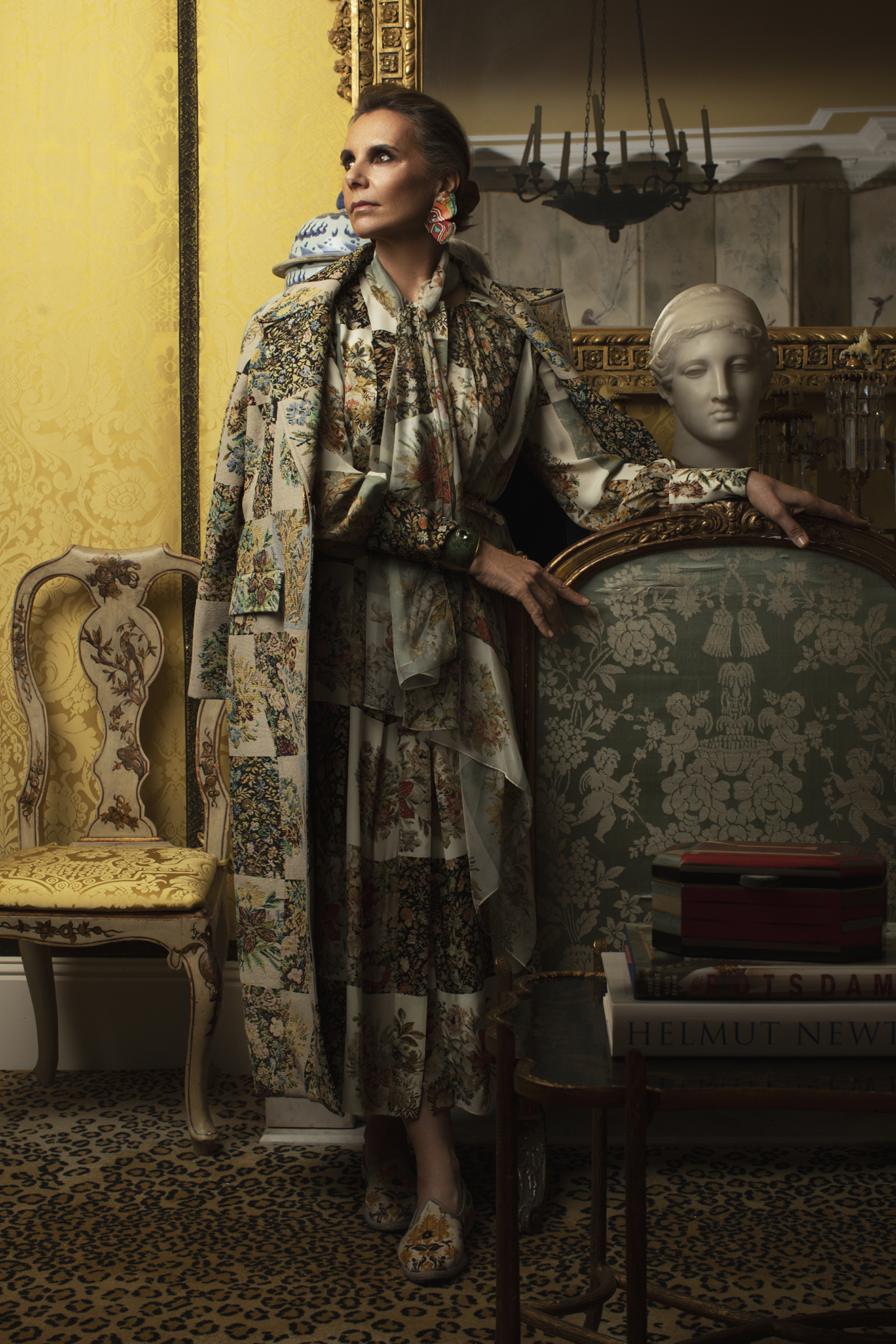 Brazilian designer Silvia Furmanovich travels the world in search of the most awe inspiring mastercraft.


The designer was born in São Paulo, Brazil, to a line of Italian goldsmiths. Her great-grandfather created sacred adornments for the Vatican and her father worked as a goldsmith. "He taught me the importance of craftsmanship," she says. "I learned to pay attention to every hinge and every clasp."


Furmanovich's daring designs combine her meticulous attention to detail with her wide-ranging passions for innovative craftsmanship, the natural world, ancient cultures and unusual materials.


While her lifelong love of travel has informed many of her collections, her interpretation of those cultures — from Egypt to Japan — is rarely straightforward. Employing a unique alchemy of found artefacts, traditional techniques and materials both humble and precious, the designer creates wearable art that feels timeless.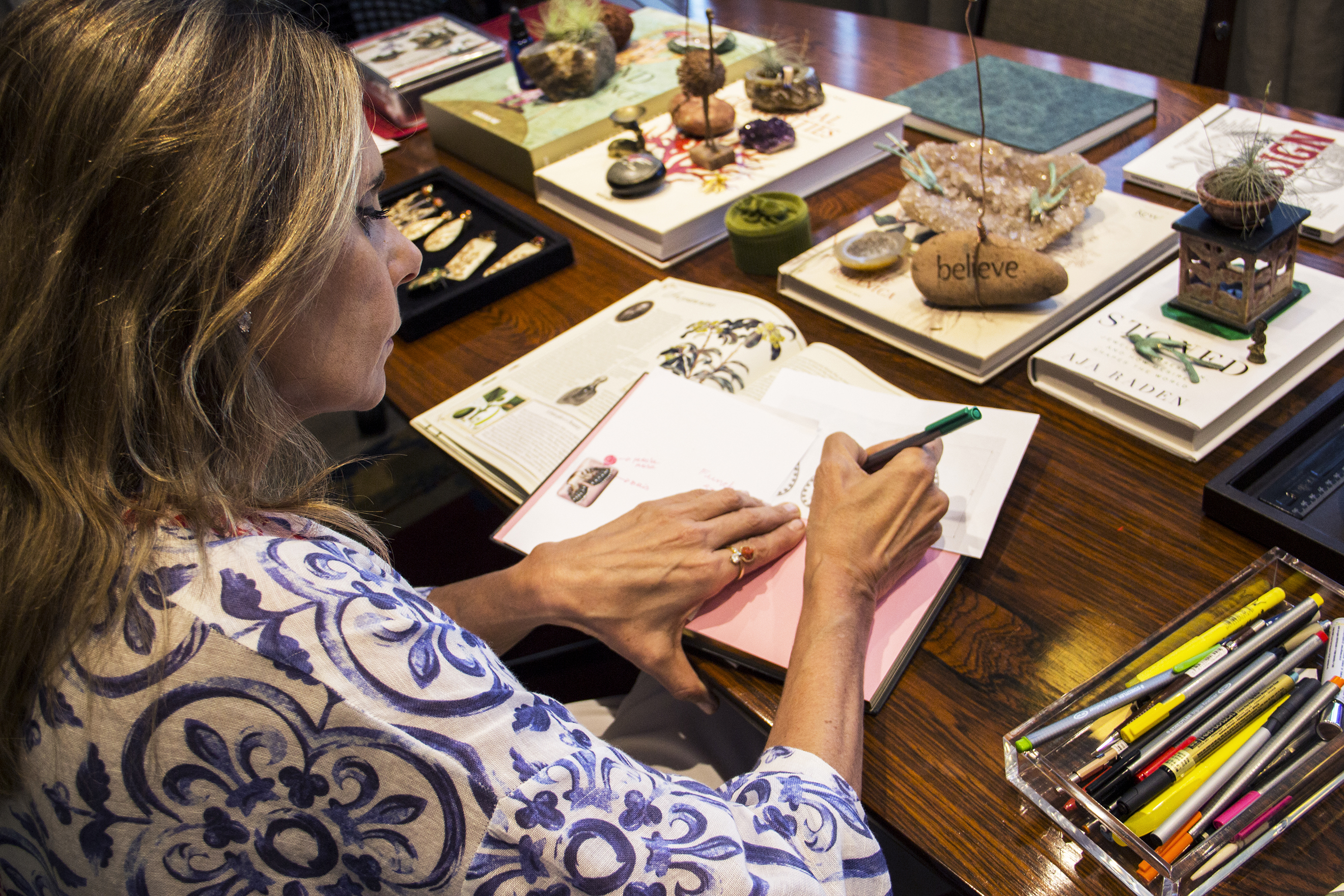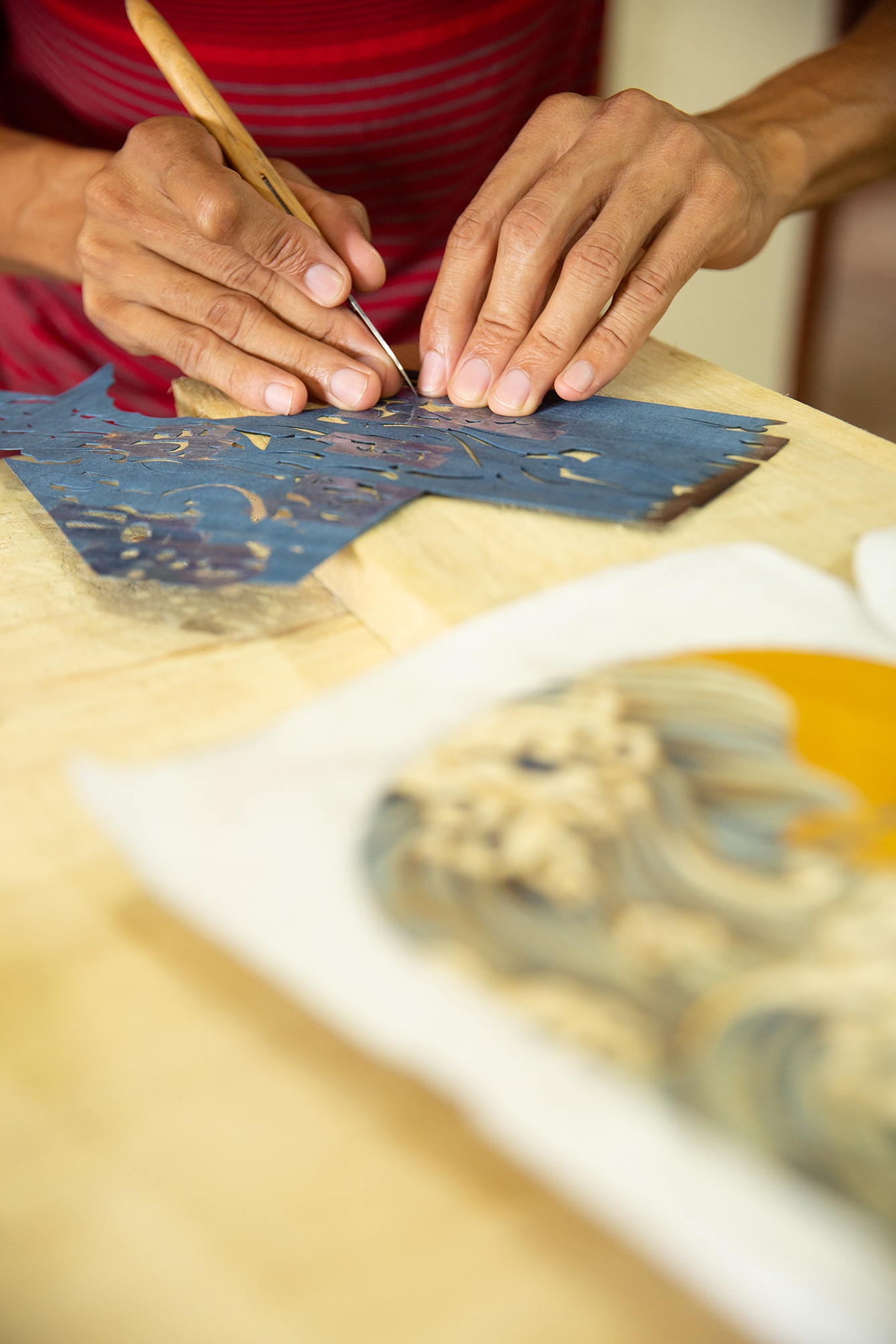 Among the unusual elements she has used in her collections are wood marquetry, ebony, oxidized copper, vintage lacquer, shells, woven bamboo and netsukes (small sculptural adornments worn on kimonos); these are balanced by the rich opulence of yellow gold, rose gold, diamonds and the dazzling coloured gemstones for which Brazil is famed.


Best known for her marquetry pieces, the designer collaborates with a small group of craftspeople deep in the rainforests of northern Brazil, helping to preserve their craft. Led by a skilled wood master, they use veneers of native woods and roots found on the forest floors, as well as leftovers from the furniture industry, to create intricately patterned elements which become one-of-a-kind marquetry earrings, bangles and clutch bags.


Each year Silvia travels to a new place in search of the worlds best artisans, discovering their craft, often incorporating elements into her jewels.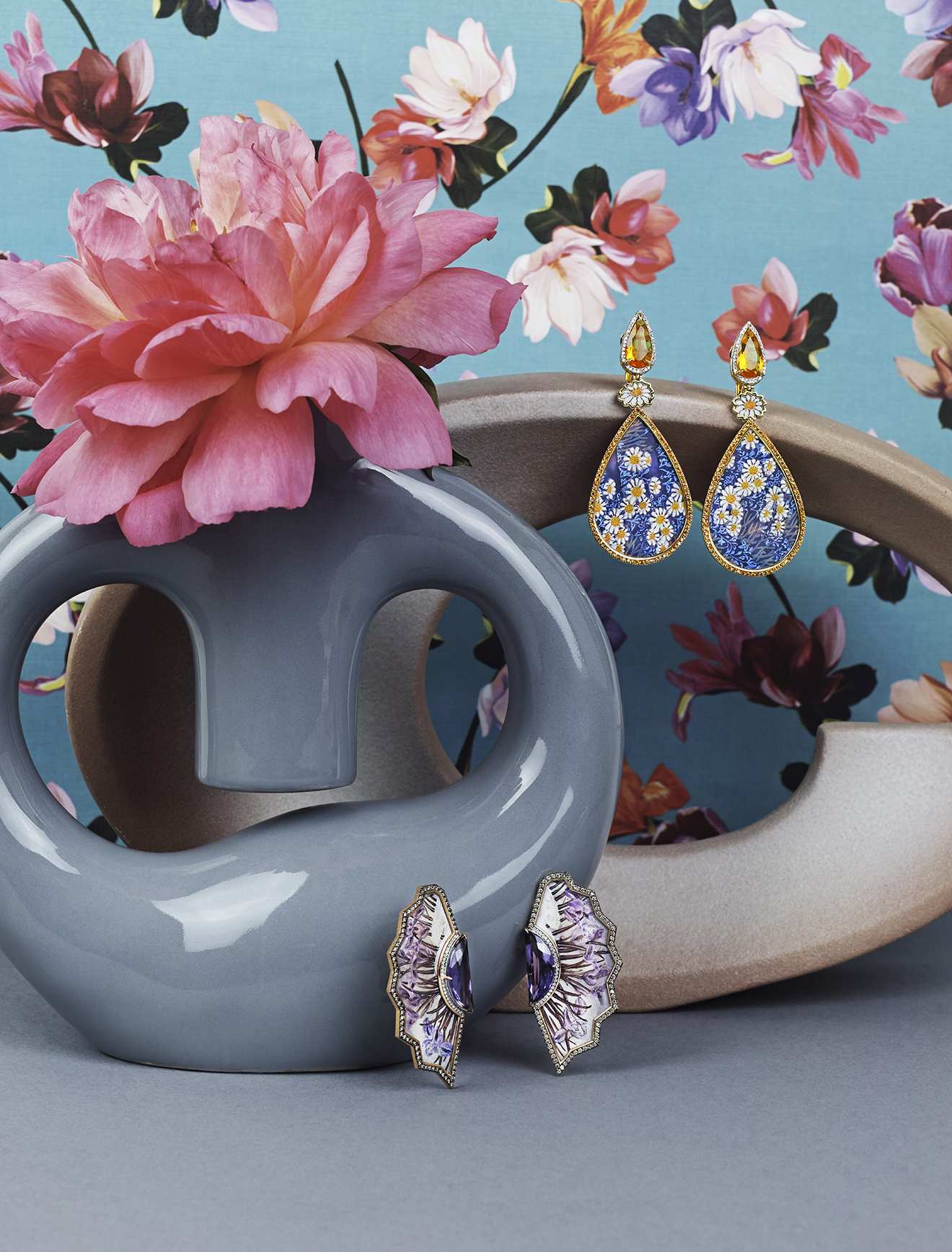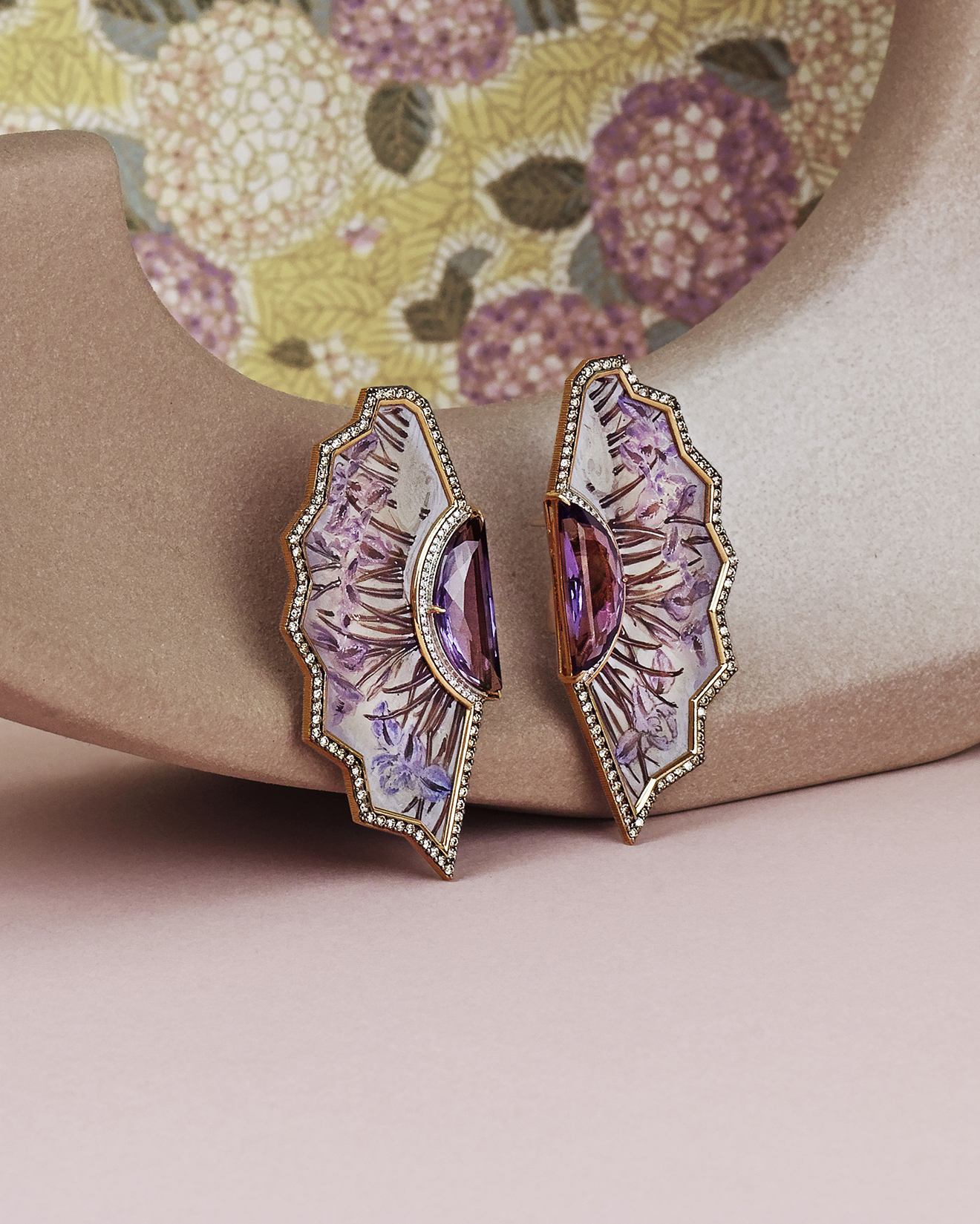 "I travel the world in search of the guardians of extraordinary skills which are threatened to disappear"