Throughout the year we host intimate presentations. Our concept can also be experienced at PAD, the leading fairs for 20th century art, design and decorative arts. Our desire is to further the dialogue between art and jewellery connoisseurs, contemporary designers and highly skilled artisans.
Current Events
---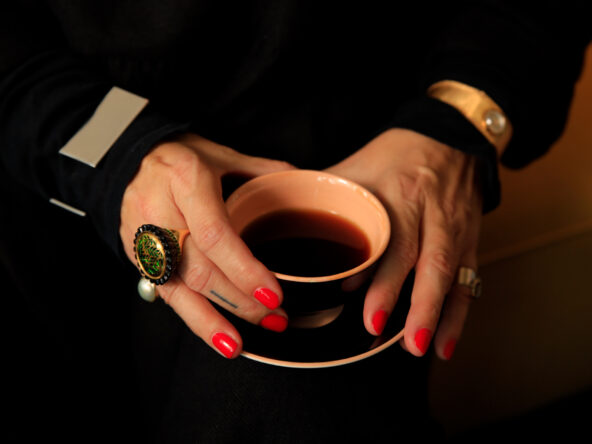 Breakfast at Valery's
1 March — 31 December 2023
01.03 — 31.12.2023
Join us for our weekly rendez-vous via our Instagram page.

Each week Valery shares a selection of her favourite pieces available with Objet d'Emotion. From easy to wear, to statement jewels, Valery explores the work, sharing stories and tips for styling your jewels.

AMBROISE DEGENEVE
BOOCHIER
CATHERINE LE GAL
FERNANDO JORGE
FRANCESCA VILLA
JULIE COHN
LIA DI GREGORIO
MELANIE GEORGACOPOULOS
MIRA STELLA
NADA GHAZAL
SILVIA FURMANOVICH
YAEL SONIA
---
Upcoming Events
---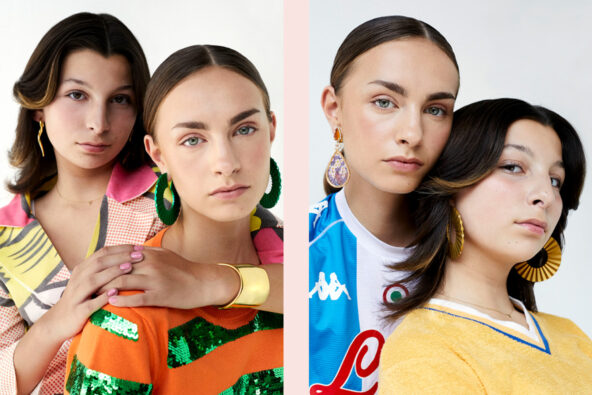 Objet d'Emotion returns to PAD London
10 October — 15 October 2023
10.10 — 15.10.2023
11am - 8pm
We are thrilled to be showing at PAD again this October during Frieze Art Fair. We are presenting a carefully curated selection of one-of-a-kind jewels and objects entitled "Jewellery Dreamin'".

"Jewellery Dreamin'" delights in beautiful adornment, and inspires self-expression. This year's accompanying campaign is a series of portraits, which consider the aspiring jewellery wearers of the future. Young girls, who are on the verge of womanhood, discovering their own identity. We want to inspire the next generation to love and respect true craftsmanship and quality, to forge their own path and appreciate the art of adornment.

Discover "Jewellery Dreamin'" at Objet d'Emotion, Booth C9 at PAD, Berkeley Square, London.

Register your interest with concierge@objetdemotion.com


JEWELS BY

AALTAS
CULTUS ARTEM
DOROTHÉE POTOCKA
HUM
MINAS
SAUER
SILVIA FURMANOVICH

OBJECTS BY

ALISSA VOLCHKOVA
MATHIEU FROSSARD
ORIEL ZINABURG

---
Past Events
---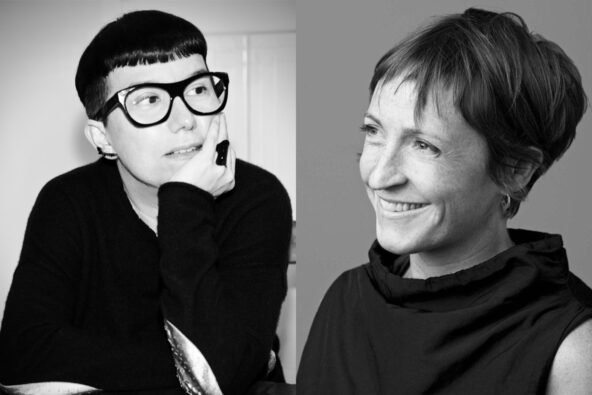 Pearl Talk
22 March — 22 March 2023
22.03 — 22.03.2023
6:30 - 8 pm
⁠As part of our final exhibition at 53 Blandford Street, a conversation between Naomi Filmer and Valery Demure, whose jewellery journeys have been intertwined for 20 years. Join us for Pearl Talk to hear these inspiring women share their love for the pearl's narrative and material potential and discuss designers celebrating the power of the pearl.

MELANIE GEORGACOPOULOS
WILFREDO ROSADO
AMBROISE DEGENÈVE
LIA DI GREGORIO
STELLA FLAME
FRANCES WADSWORTH-JONES
MARIKO TSUCHIYAMA
FRANCA BERR
RACHEL QUINN
---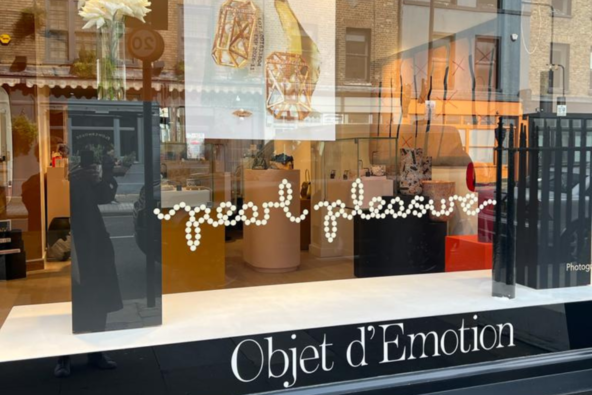 Pearl Pleasure
11 March — 21 March 2023
11.03 — 21.03.2023
11am-6pm
In March, Valery will be curating "Pearl Pleasure" a selling exhibition of contemporary designers using pearls in their work in an unconventional, innovative or irreverent way within the confines of Art and Fashion jewellery.

From Melanie Georgacopoulos who drills, slices and plates freshwater pearls, to Ambroise Degeneve who combines strong and almost brutalist textures with delicate pearls, to Wilfredo Rosado who has sought out the finest artisan stone cutters in Idar-Oberstein to carve initials and motifs such as a marijuana leaf, heart and star of David in exceptional Australian South Sea pearls. A resolutely contemporary & insolent perspective on pearls.
MELANIE GEORGACOPOULOS
WILFREDO ROSADO
AMBROISE DEGENÈVE
LIA DI GREGORIO
STELLA FLAME
FRANCES WADSWORTH-JONES
MARIKO TSUCHIYAMA
FRANCA BERR
RACHEL QUINN
---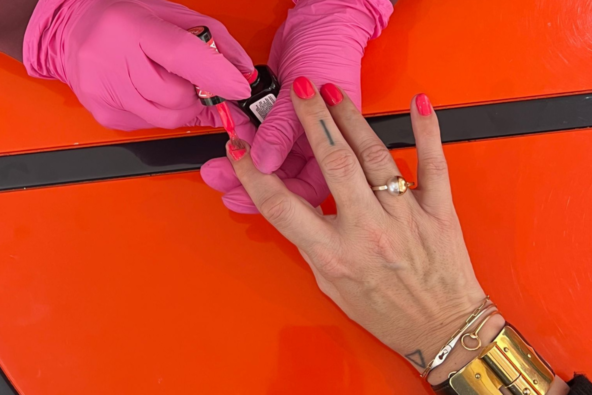 Bijoux, Beauty & Bubbles
13 February — 13 February 2023
13.02 — 13.02.2023
11am-6pm
Join us for a pre-Valentine's glass of Prosecco and we will offer you a Nail File & Polish for each jewellery purchase. You can also purchase a jewel or gift card online and receive a special code to claim your complimentary Nail File & Polish with Oxygen Beauty London.
Bijoux by Objet d'Emotion
Beauty by Oxygen Beauty London
Bubbles by Drink with Sasha
---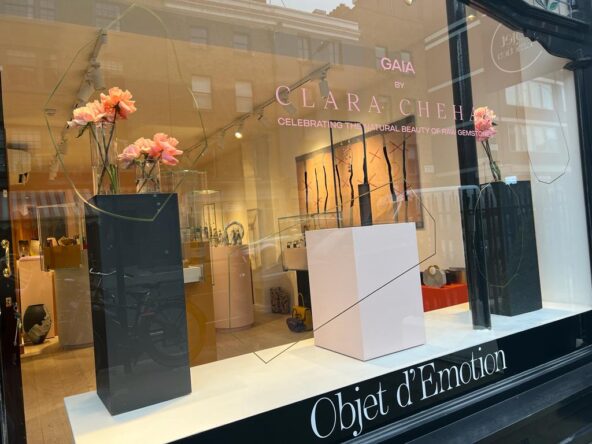 Launching Gaia by Clara Chehab
24 January — 27 January 2023
24.01 — 27.01.2023
11am-6pm
Clara Chehab reinterprets the sensual contours, rich textures and energies of earthly landscapes. Each design is one of a kind, organically sculpted in wax by Clara herself before being cast and finished in 18k gold. Handcrafted by master artisans in Beirut, Clara Chehab designs are rugged yet refined; alive with wild and timeless natural beauty.
---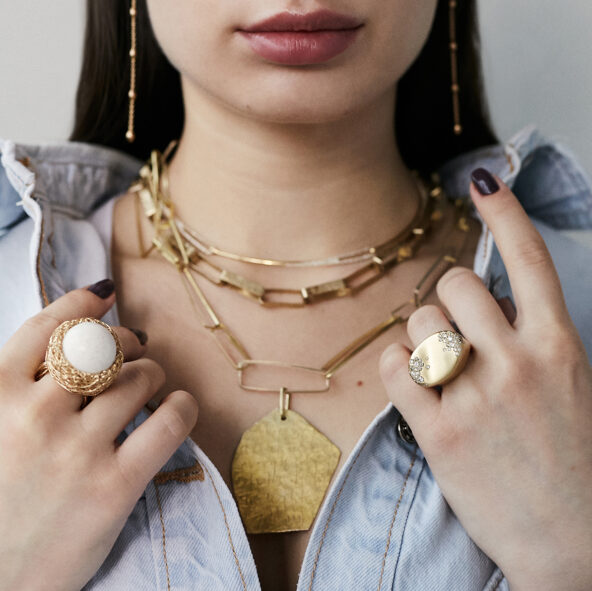 Gold Rush
8 December 2022
08.12.2022
18:00-21:00
Gold is a sacred material, its soft tone illuminates the spirit with an enduring glow. Synonymous with wealth and success, gold is revered by cultures from the ancient to the contemporary for its talismanic powers, which bring luck and strength to the beholder. This winter we have chosen to celebrate gold in all its mysticism with our humorous 'Twenty Four Carrots' window. Coinciding with the Christmas festivities, let's celebrate the warmth and purity of gold.

Join us for an evening of buttered rum cocktails, pumpkin pie and golden gifts. Explore our curation of glittering jewels, Luxury bags, ceramics, glass sculptures and Objet d'Emotion's exclusive scents and memory game.

CATHERINE LE GAL
KLOTO
ROSE MORANT
MIRA STELLA
JULIE COHN
FRANCESCA VILLA
STELLA FLAME
YEENA YOON
MELANIE GEORGACOPOULOOS
STEPHANIE SCHNEIDER
YAEL SONIA
AALTAS
---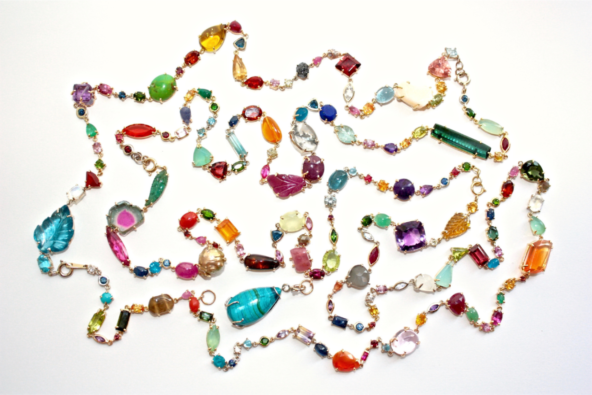 Baubles and Bespoke by Sharon Khazzam
8 November — 12 November 2022
08.11 — 12.11.2022
11am-6pm
In her first ever UK exhibition, award-winning jewellery designer Sharon Khazzam will display her creations based on her love of art and gemstones. Drawn from her original sketches and paintings, each completely one-of-a-kind, numbered jewel is entirely handmade and meticulously catalogued with a permanent record guarded in her studio.
---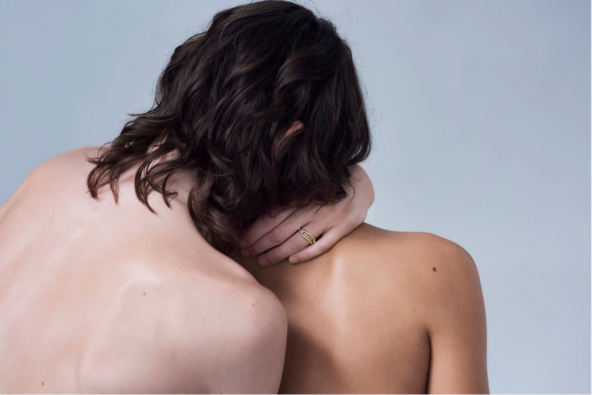 THEM US YOU ME by Kloto
1 November — 3 November 2022
01.11 — 03.11.2022
11am-6pm
Kloto is a daily reminder of our connection to each other, our world and our place in the universe. Helping us to remember to stay humble, to collaborate and to cherish ourselves and all that surrounds us.

On Thursday 3rd November, Kloto will host an immersive event with Claire Dinhut at 6-9pm. Strictly by invitation only.
---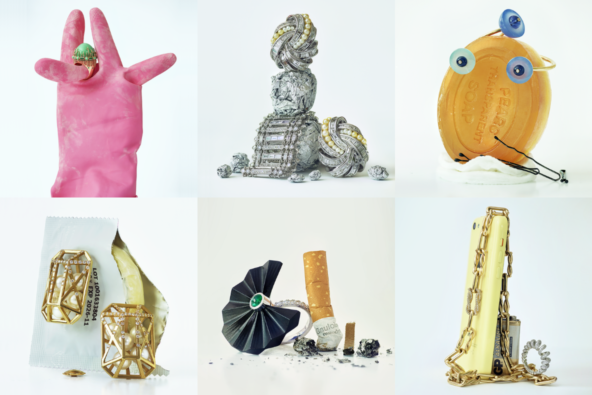 PAD London 2022
10 October — 16 October 2022
10.10 — 16.10.2022
11am-8pm
Objet d'Emotion will be the only jewellery gallery presenting a selection of cutting-edge contemporary jewellery at PAD London 2022 — London's leading fair for 20th century art, design and decorative arts. It takes place during the Frieze fair in October and is attended by collectors, art consultants, museum experts, interior specialists and design practitioners.
AALTAS
BOOCHIER
FRANCESCA VILLA
IOANNA SOUFLIA
MELANIE GEORGACOPOULOS
MOKSH
SILVIA FURMANOVICH
YAEL SONIA
---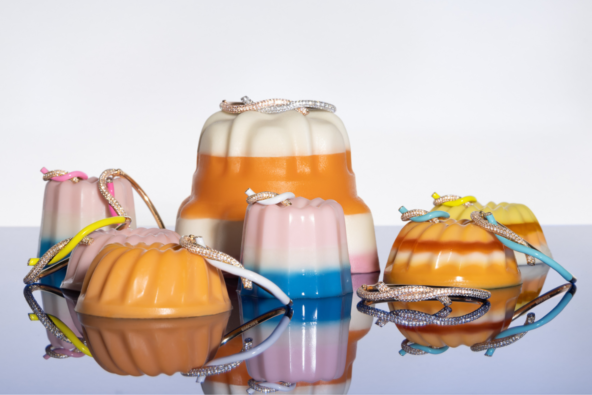 Vibrant Nostalgia by BOOCHIER
1 July — 31 July 2022
01.07 — 31.07.2022
11am-6pm
Launched in 2019 by Melinda Zeman and Veronique Geiger, Boochier is a bold exploration of the universe of cultural and temporal collision. Like all great visions, Boochier sits in the liminal space between distinct impulses. Melinda's effervescence realises its full vibrance alongside Veronique's attention to detail, conjuring the unexpected playfulness of tongue-in-cheek maximalism underpinned by tantalising sophistication.
Also showcasing:

Aaltas
Agathe Saint Girons
Atelier Molinari
Cora Sheibani
Delphine Nardin
Francesca Villa
Rachel Quinn
Sheila Westera
---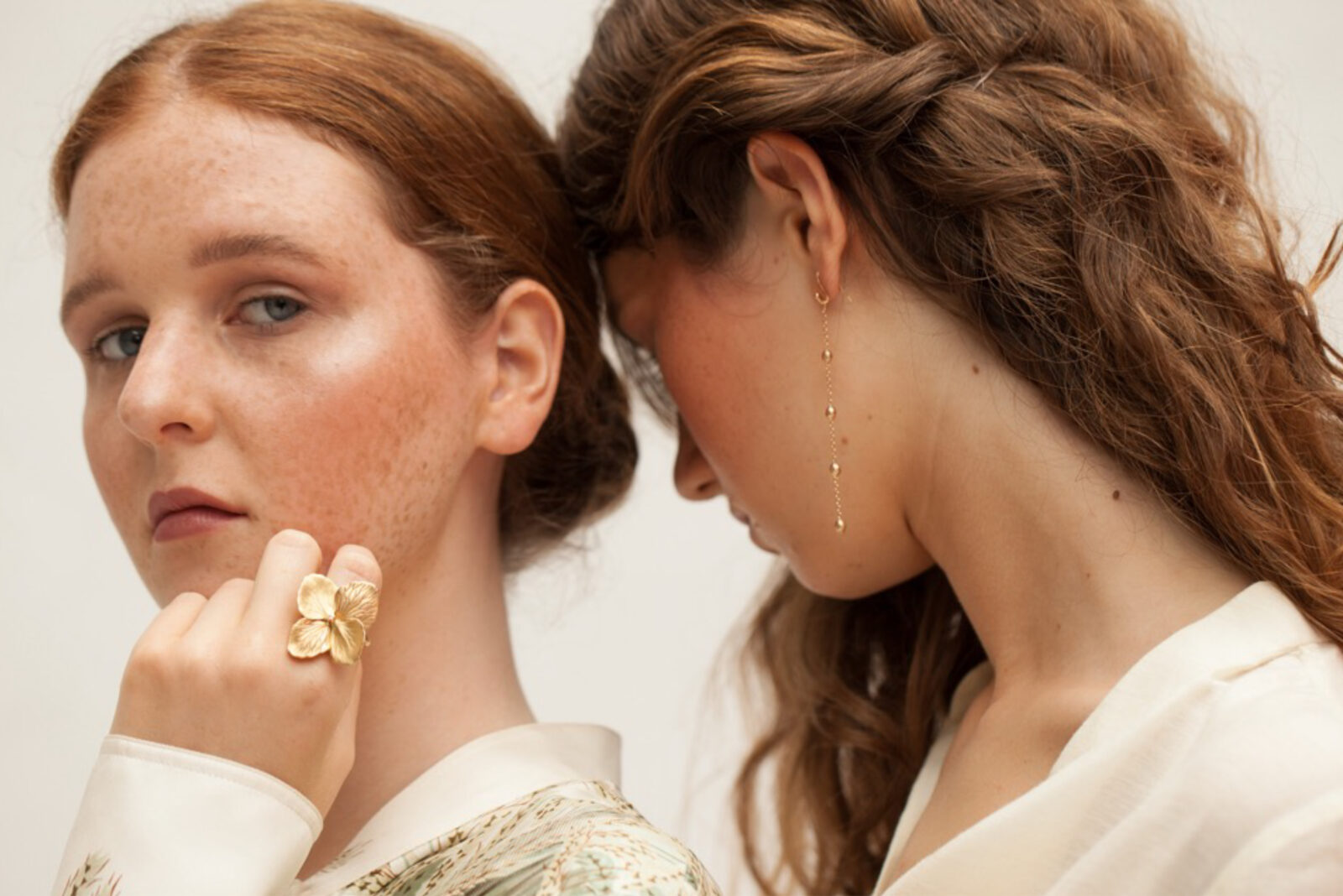 Mira Stella: La nature à l'œuvre
7 June — 22 June 2022
07.06 — 22.06.2022
11am-6pm
Originating in the methodical observation of plants and revelling in the remarkable diversity of this microcosm, Sophie Bouilhet-Dumas' collection in gold and wood shows the simple beauty of life and its profound meaning. Born into the French, founding family of goldsmith maker Christofle, Sophie has designed interior and applied art pieces for designers across Europe for many years before releasing her own jewellery collection.
---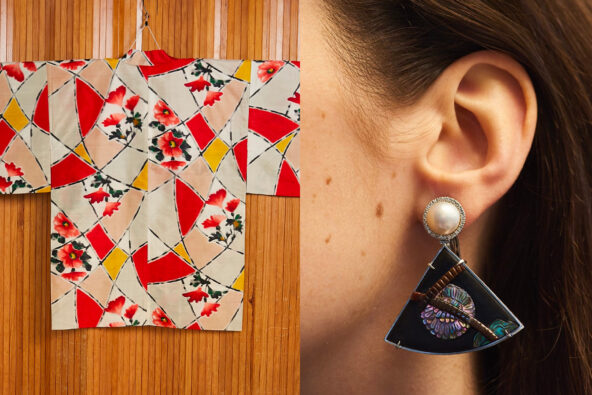 SUPERflora: in collaboration with Sonoe Sugawara
26 May — 28 May 2022
26.05 — 28.05.2022
12.00-20.00 | 11.00-18.00
Exquisite vintage kimonos and fine jewellery, scarves and ceramics.

Thursday: 12.00-20.00 (18.00-20.00 private viewing and refreshments)
Friday and Saturday: 11.00-18.00
ATELIER MOLINARI
FRANCESCA VILLA
JULIE COHN
KARA FRITSCH
MARION LEBOUTEILLER
MELANIE GEORGACOPOULOS
NADA GHAZAL
NATHALIE TRAD
SILVIA FURMANOVICH
STEPHANIE SCHNEIDER
---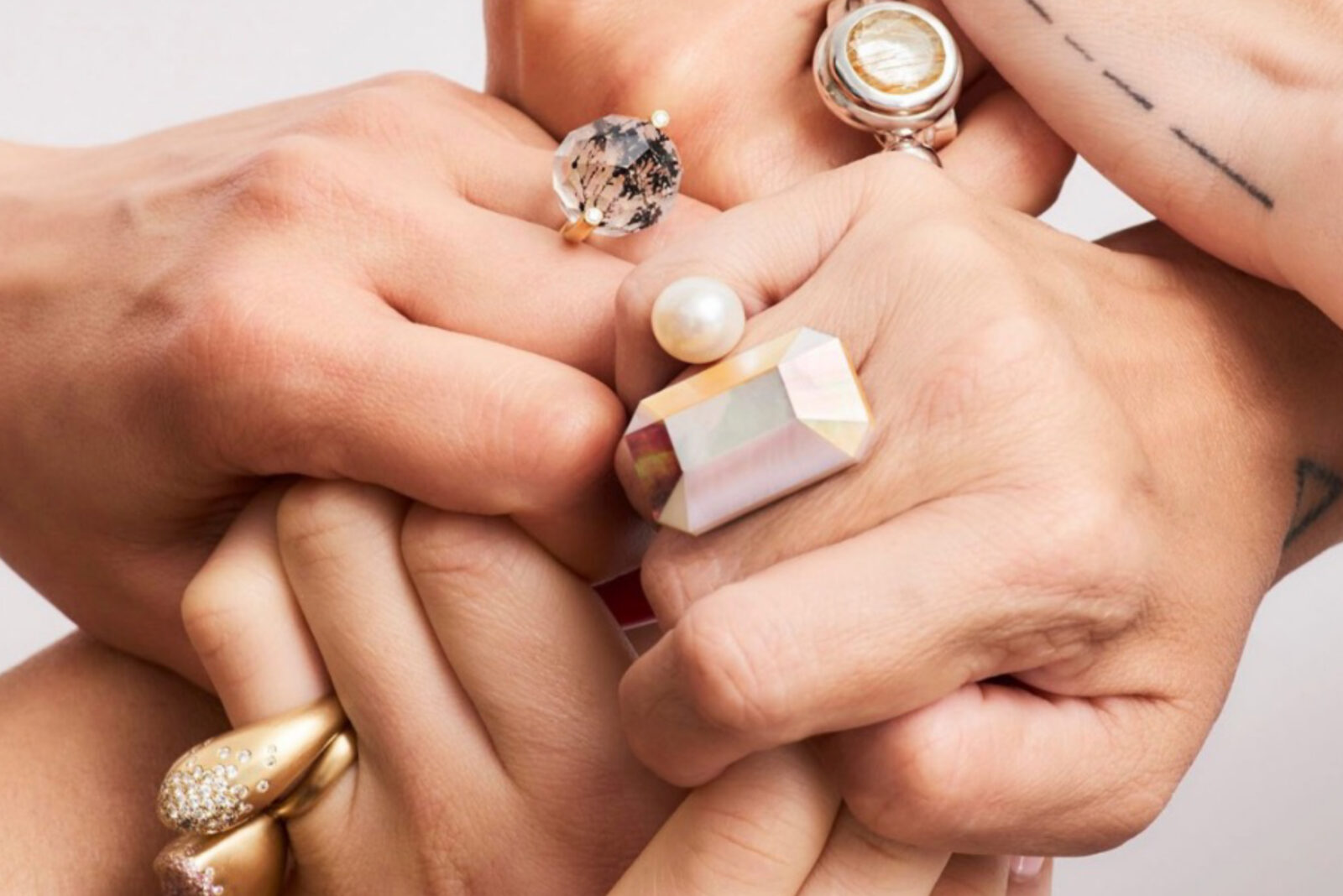 Touch Me- London Craft Week
12 May — 15 May 2022
12.05 — 15.05.2022
11am-6pm
After two years of communing apart, keeping our distance has become ingrained. "Touch me" will encourage us to re-establish our natural proximity, draw close to one another and look for and appreciate the details and textures of jewellery and of which we have lost sight.

Let's return to a physical experience of jewellery.
AGATHE SAINT GIRONS
ALYSSA NORTON
AMBROISE DEGENÈVE
CAPUCINE HUGUET
CATHERINE LE GAL
COLINE ASSADE
DELPHINE NARDIN
KIRA FRITSCH
MARION LEBOUTEILLER
MELANIE GEORGACOPOULOS
NADA GHAZAL
TAHER CHEMIRIK
YAEL SONIA
---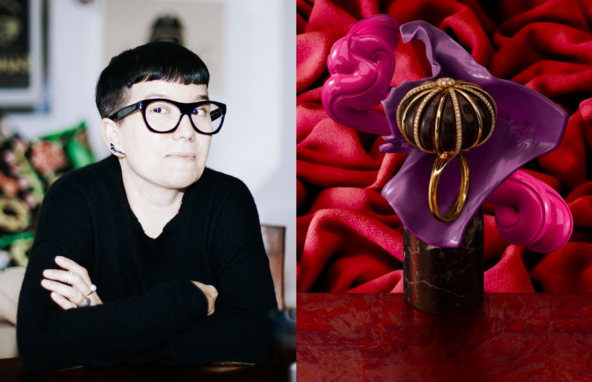 Out of the jewellery box with Valery Demure
21 February — 22 February 2022
21.02 — 22.02.2022
6pm - 8pm
Objet d'Emotion will be hosting its first physical event in collaboration with Heidi Garnett and GemX , in London.

Valery will discuss the instinctive approach she takes to curating a collection and why she questions the idea of classifying jewellery into categories. She will share stories from her career, including how she discovers artists and designers she loves and how she has built a business around helping to bring them to the forefront.

By invitation only – GemX event

FRANCESCA VILLA
MELANIE GEORGACOPOULOS
MIMI LIPTON
NADA GHAZAL
STELLA FLAME
YAEL SONIA
VINTAGE JEWELLERY BY FRAM
VINTAGE JEWELLERY BY ANNE VON BAEYER

---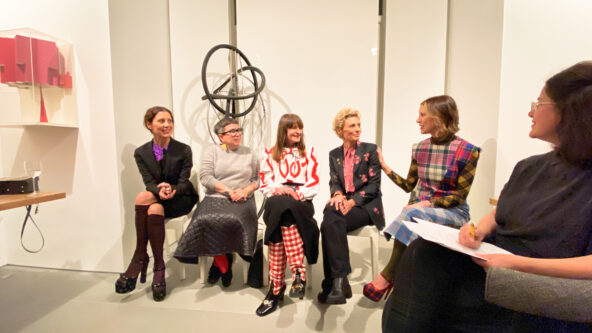 Women who create, who curate, who collect
18 January — 18 January 2022
18.01 — 18.01.2022
6pm-9pm
Leading collector and curator of work by female artists, Valeria Napoleone, hosted on Tuesday 18th of January Objet d'Emotion's first event in two years with a conversation titled "Women who create, who curate, who collect".

Artistic vision, creative practice, artisanship and its preservation, art & craft appreciation as well as consumption, self-expression, the reciprocal relation of curating and collecting were at the heart of this conversation, moderated by British journalist, author and lecturer Tamsin Blanchard, and attended by a group of art and high end craft female enthusiasts.
The panel was comprised of

TAMSIN BLANCHARD
VALERIA NAPOLEONE
GOSHKA MACUGA
STEFANIA PRAMMA
FRANCESCA VILLA
VALERIE DESMURS
---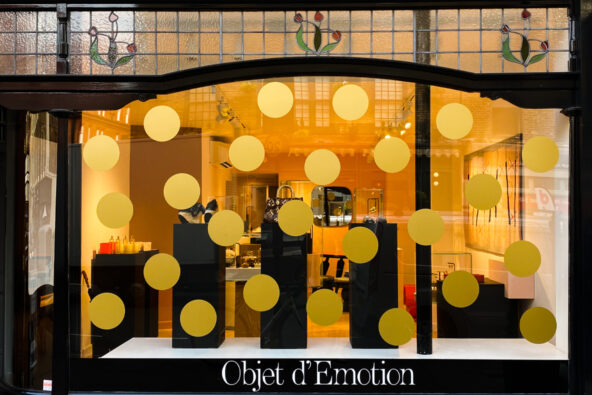 14 months in Blandford Street
1 December — 31 March 2023
01.12 — 31.03.2023
Tuesday - Saturday 11 - 6 pm
Objet d'Emotion welcomes you to its ephemeral boutique in the heart of Marylebone, 53 Blandford Street, London W1U 7HL

1 December 2021 - 31 March 2023
FRANCESCA VILLA
JOANNA DAHDAH
KLOTO
MIRA STELLA
FERNANDO JORGE
MELANIE GEORGACOPOULOS
NADA GHAZAL
STELLA FLAME
SILVIA FURMANOVICH
YAEL SONIA
STEFANIA PRAMMA
SIMONE BREWSTER
FRANCES PRIEST
GAIL ALTSCHULER

and many more designers
---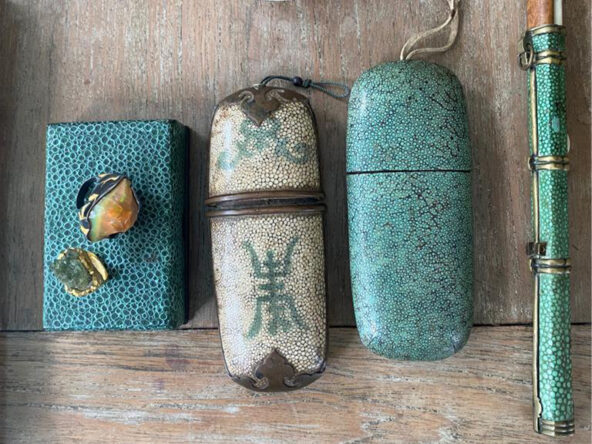 Collect or Perish
20 February — 20 December 2021
20.02 — 20.12.2021
This special project is available to view via 'In Confidence'. Whilst a small selection of pieces are presented via the main gallery website through our 'Cultural Connections' curation.

Mimi's life, her story and her unique approach to jewellery can be discovered via a short film presented by Objet d'Emotion on our YouTube account.

---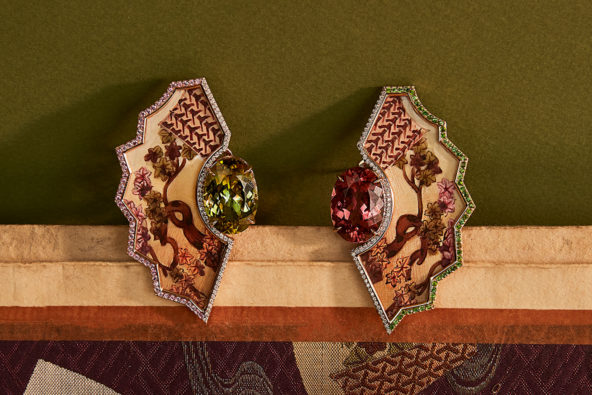 PAD London
30 September — 6 October 2019
30.09 — 06.10.2019
11am - 8pm
PAD is London's leading fair for 20th century art, design and decorative arts. It takes place during the Frieze fair in October and is attended by collectors, art consultants, museum experts, interior specialists and design practitioners.
ALICE CICOLINI
FRANCESCA VILLA
JACQUELINE RABUN
IOANNA SOUFLIA
MELANIE GEORGACOPOULOS
NEHA DANI
ROSA DE LA CRUZ
SILVIA FURMANOVICH
YAEL SONIA

Ceramics by
FRANCES PRIEST
---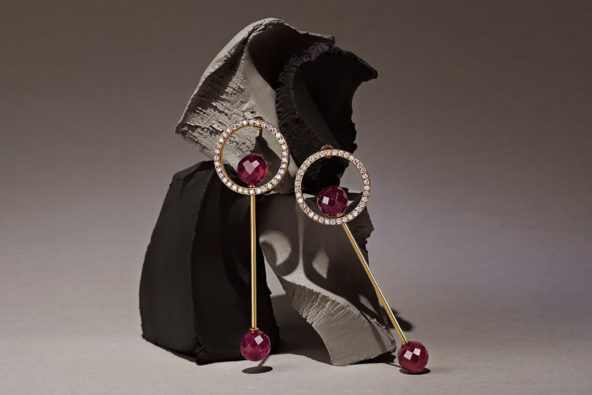 Paris Couture
2 July — 3 July 2019
02.07 — 03.07.2019
Making its debut at Paris Couture Week, Objet d'Emotion will present singular signatures united in their pioneering, bold and unconventional vision, celebrating the spirit and craftsmanship associated with the tradition of couture.
ALICE CICOLINI
FRANCESCA VILLA
MELANIE GEORGACOPOULOS
SHARON KHAZZAM
YAEL SONIA
---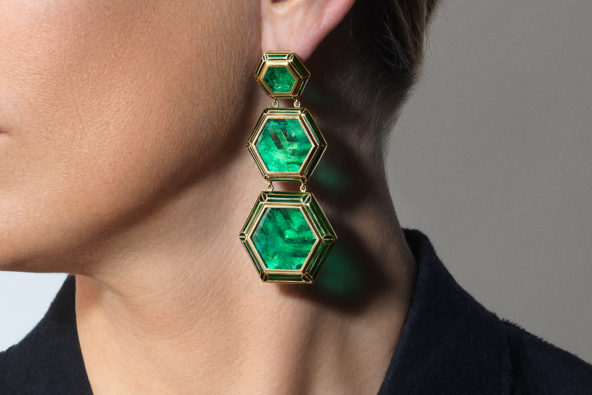 PAD Monaco
26 April — 28 April 2019
26.04 — 28.04.2019
12pm - 8pm
PAD Monaco is organised in close collaboration with the contemporary art fair Art Monte-Carlo and will take place at the Grimaldi Forum from 26-28 April 2019.

Bringing together eclecticism, authenticity and connoisseurship in a meticulously curated setting, PAD presents an unparalleled roster of international galleries juxtaposing contemporary, modern and historic design, modern and tribal art, antiquities and jewellery.
ALICE CICOLINI
FABIO SALINI
LYDIA COURTEILLE
MELANIE GEORGACOPOULOS
NADIA MORGENTHALER
PHILIPPE GUILHEM
---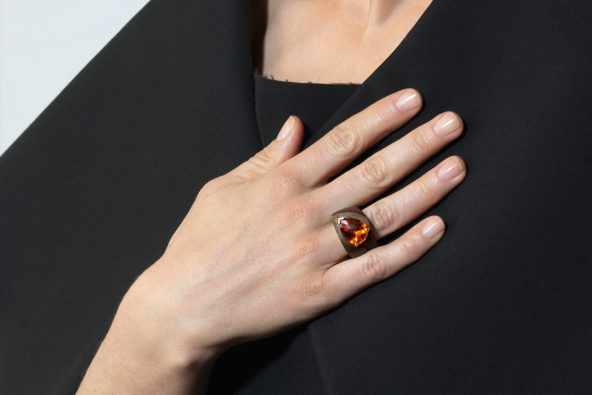 PAD Paris
3 April — 7 April 2019
03.04 — 07.04.2019
11am - 8pm
PAD, the pioneering event for art and design aficionados and collectors, has been reinventing the notion of eclecticism for the past 23 years. Season after season, it offers an intimate home to those who have made decorative arts and design the core of their collection, driven by passion and heritage. In this salon, contemporary taste for 20th and 21st century decorative art is born.
ALICE CICOLINI
FRANCESCA VILLA
JACQUELINE RABUN
MELANIE GEORGACOPOULOS
PHILIPPE GUILHEM
YAEL SONIA
---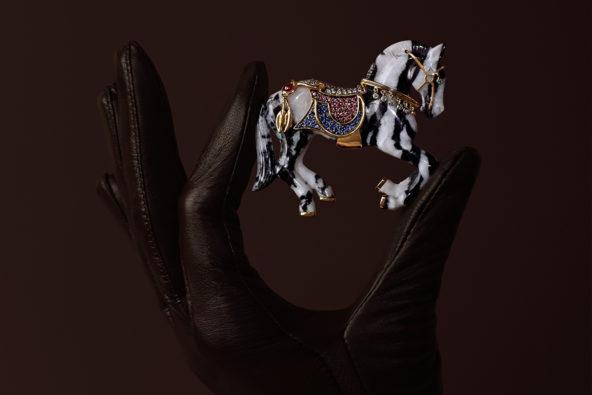 PAD Geneva
30 January — 3 February 2019
30.01 — 03.02.2019
11am - 8pm
After a successful launch at PAD London, Objet d'Emotion is ready to thrill Switzerland's design-savvy audience at the next edition of PAD in February 2019 – PAD Genève. Chosen for their strong aesthetics and inimitable signatures, a curation of seven talented contemporary jewellery designers have been selected by Valery Demure to join her in this majestic experience.
FABIO SALINI
MELANIE GEORGACOPOULOS
NADIA MORGENTHALER
SHARON KHAZZAM
PHILIPPE GUILHEM
YAEL SONIA
---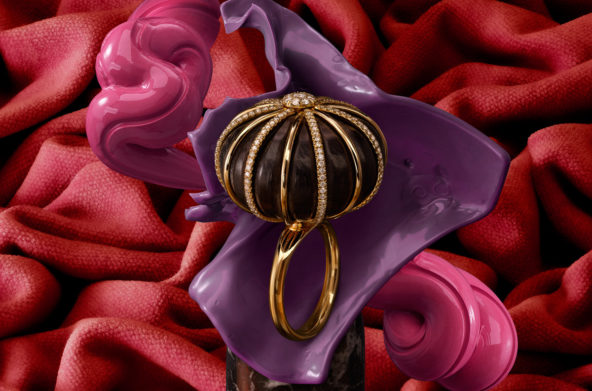 PAD London
1 October — 7 October 2018
01.10 — 07.10.2018
With their unique vision, PAD exhibitors masterfully show how modern art, photography, design, decorative and tribal arts interact and cultivate a spirit of eclecticism.

Prominent international galleries from major cities across Europe, North America and Asia come together to offer an exceptional panorama of the most coveted and iconic works available today.
ALICE CICOLINI
CORA SHEIBANI
FRANCESCA VILLA
IOANNA SOUFLIA
MELANIE GEORGACOPOULOS
MONIQUE PEAN
NADIA MORGENTHALER
POLLY WALES
SHARON KHAZZAM
SILVIA FURMANOVICH
---