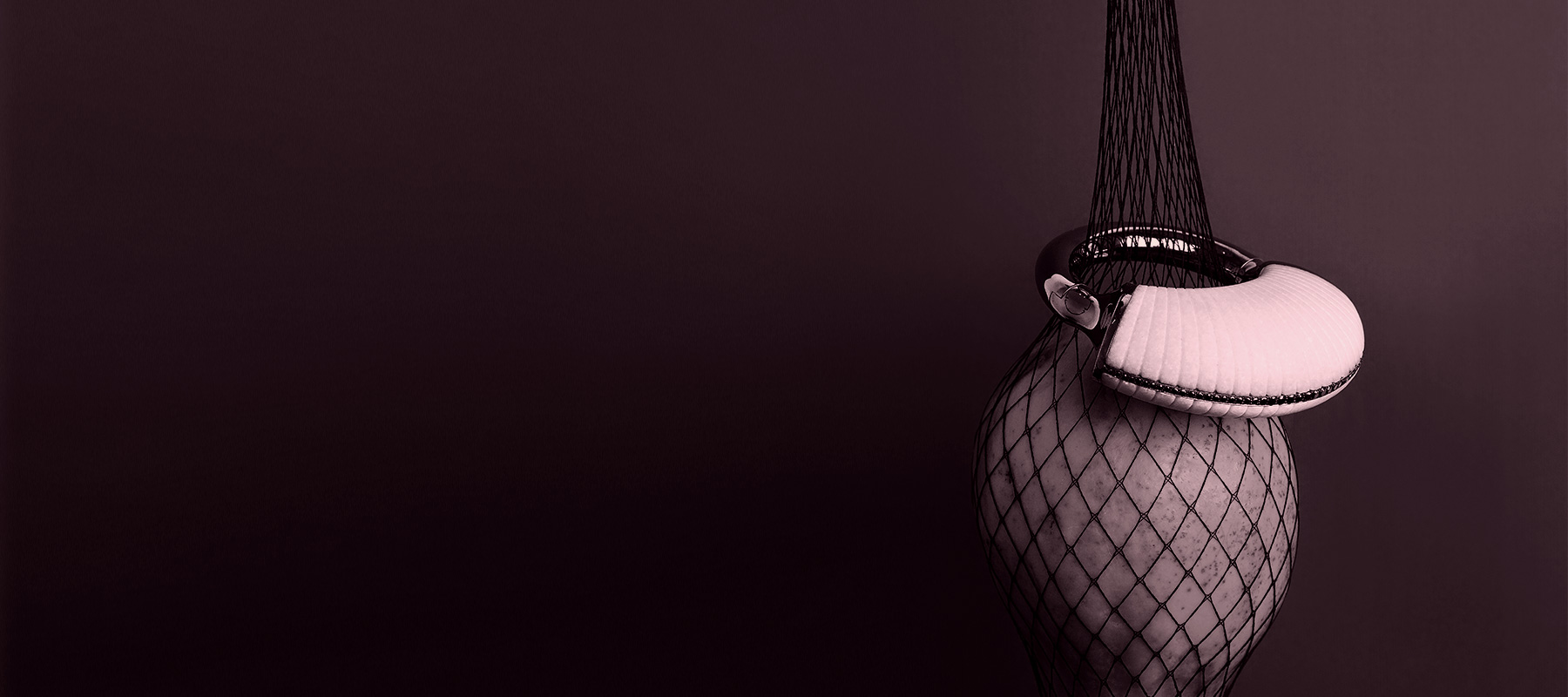 Throughout the year we host intimate presentations. Our concept can also be experienced at PAD, the leading fairs for 20th century art, design and decorative arts. Our desire is to further the dialogue between art and jewellery connoisseurs, contemporary designers and highly skilled artisans.
Past Events
---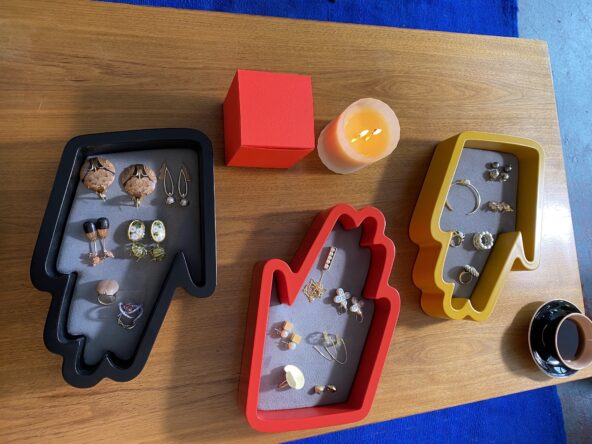 Breakfast at Valery's
10 December — 31 December 2020
10.12 — 31.12.2020
Do you remember the opening scenes from Breakfast at Tiffany's with Audrey Hepburn?
Imagine Valery, our founder, not in New York but in east London – and that's where you can join us for your own bejewelled Breakfast at Valery's.
Objet d'Emotion has curated a selection of jewellery and objects for each recipient on your Christmas-gift list. There are gifts to lift the spirits of your loved ones during these dark times; gifts to reinforce the special bonds we have with each other; gifts to express love, gratitude and hope.
ALICE CICOLINI
AMBROISE DEGENEVE
CATHERINE LE GAL
DEGENEVE
FERNANDO JORGE
FRANCESCA VILLA
JULIE COHN
LIA DI GREGORIO
MELANIE GEORGACOPOULOS
NADA GHAZAL
NEHA DANI
SILVIA FURMANOVICH
YAEL SONIA
---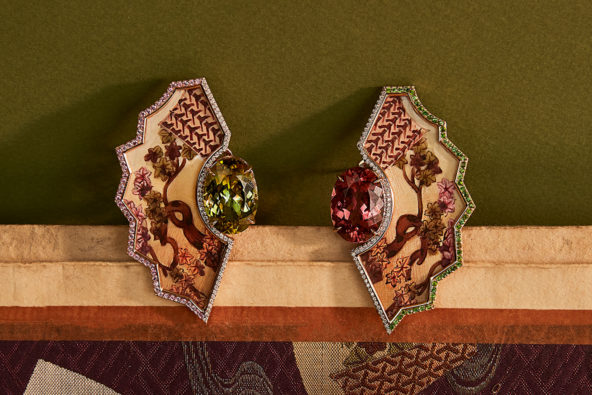 PAD London
30 September — 6 October 2019
30.09 — 06.10.2019
11am - 8pm
PAD is London's leading fair for 20th century art, design and decorative arts. It takes place during the Frieze fair in October and is attended by collectors, art consultants, museum experts, interior specialists and design practitioners.
ALICE CICOLINI
FRANCESCA VILLA
JACQUELINE RABUN
IOANNA SOUFLIA
MELANIE GEORGACOPOULOS
NEHA DANI
ROSA DE LA CRUZ
SILVIA FURMANOVICH
YAEL SONIA

Ceramics by
FRANCES PRIEST
---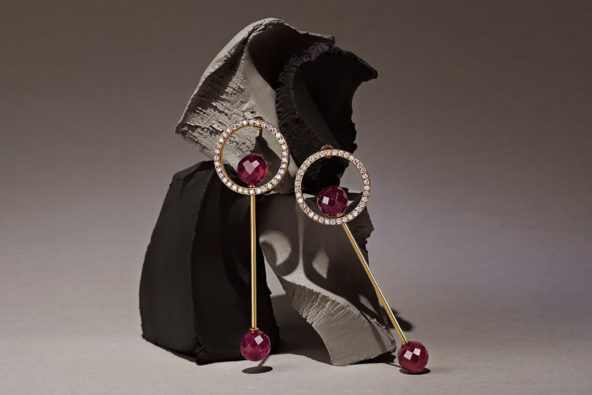 Paris Couture
2 July — 3 July 2019
02.07 — 03.07.2019
Making its debut at Paris Couture Week, Objet d'Emotion will present singular signatures united in their pioneering, bold and unconventional vision, celebrating the spirit and craftsmanship associated with the tradition of couture.
ALICE CICOLINI
FRANCESCA VILLA
MELANIE GEORGACOPOULOS
SHARON KHAZZAM
YAEL SONIA
---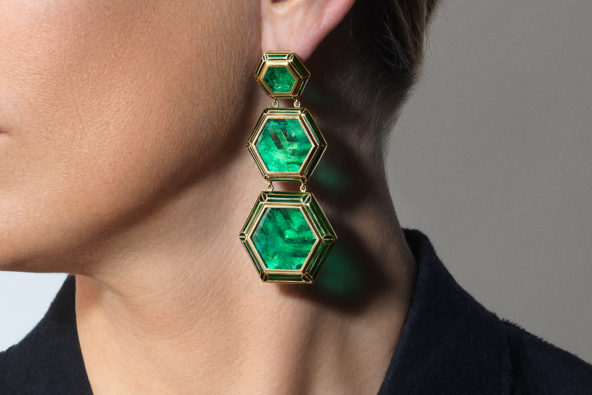 PAD Monaco
26 April — 28 April 2019
26.04 — 28.04.2019
12pm - 8pm
PAD Monaco is organised in close collaboration with the contemporary art fair Art Monte-Carlo and will take place at the Grimaldi Forum from 26-28 April 2019.

Bringing together eclecticism, authenticity and connoisseurship in a meticulously curated setting, PAD presents an unparalleled roster of international galleries juxtaposing contemporary, modern and historic design, modern and tribal art, antiquities and jewellery.
ALICE CICOLINI
FABIO SALINI
LYDIA COURTEILLE
MELANIE GEORGACOPOULOS
NADIA MORGENTHALER
PHILIPPE GUILHEM
---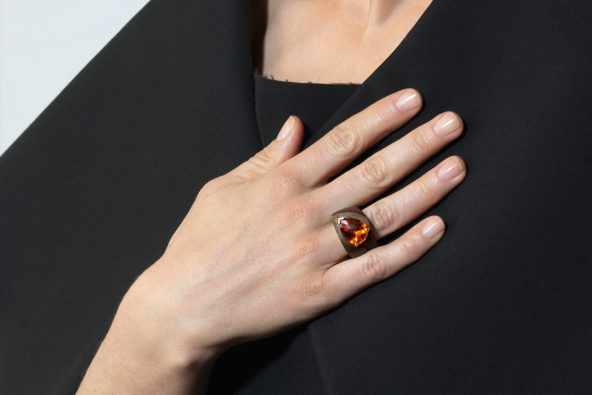 PAD Paris
3 April — 7 April 2019
03.04 — 07.04.2019
11am - 8pm
PAD, the pioneering event for art and design aficionados and collectors, has been reinventing the notion of eclecticism for the past 23 years. Season after season, it offers an intimate home to those who have made decorative arts and design the core of their collection, driven by passion and heritage. In this salon, contemporary taste for 20th and 21st century decorative art is born.
ALICE CICOLINI
FRANCESCA VILLA
JACQUELINE RABUN
MELANIE GEORGACOPOULOS
PHILIPPE GUILHEM
YAEL SONIA
---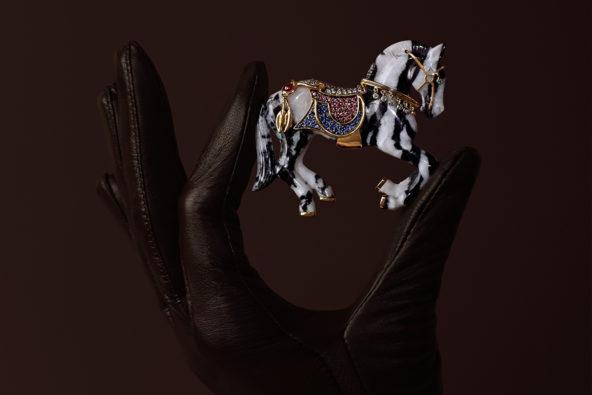 PAD Geneva
30 January — 3 February 2019
30.01 — 03.02.2019
11am - 8pm
After a successful launch at PAD London, Objet d'Emotion is ready to thrill Switzerland's design-savvy audience at the next edition of PAD in February 2019 – PAD Genève. Chosen for their strong aesthetics and inimitable signatures, a curation of seven talented contemporary jewellery designers have been selected by Valery Demure to join her in this majestic experience.
FABIO SALINI
MELANIE GEORGACOPOULOS
NADIA MORGENTHALER
SHARON KHAZZAM
PHILIPPE GUILHEM
YAEL SONIA
---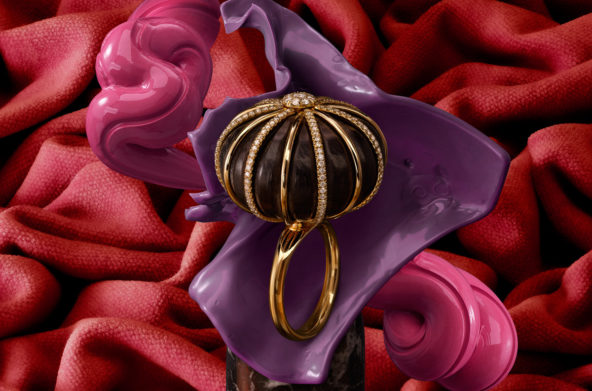 PAD London
1 October — 7 October 2018
01.10 — 07.10.2018
With their unique vision, PAD exhibitors masterfully show how modern art, photography, design, decorative and tribal arts interact and cultivate a spirit of eclecticism.

Prominent international galleries from major cities across Europe, North America and Asia come together to offer an exceptional panorama of the most coveted and iconic works available today.
ALICE CICOLINI
CORA SHEIBANI
FRANCESCA VILLA
IOANNA SOUFLIA
MELANIE GEORGACOPOULOS
MONIQUE PEAN
NADIA MORGENTHALER
POLLY WALES
SHARON KHAZZAM
SILVIA FURMANOVICH
---