Designer
Bianca Pintan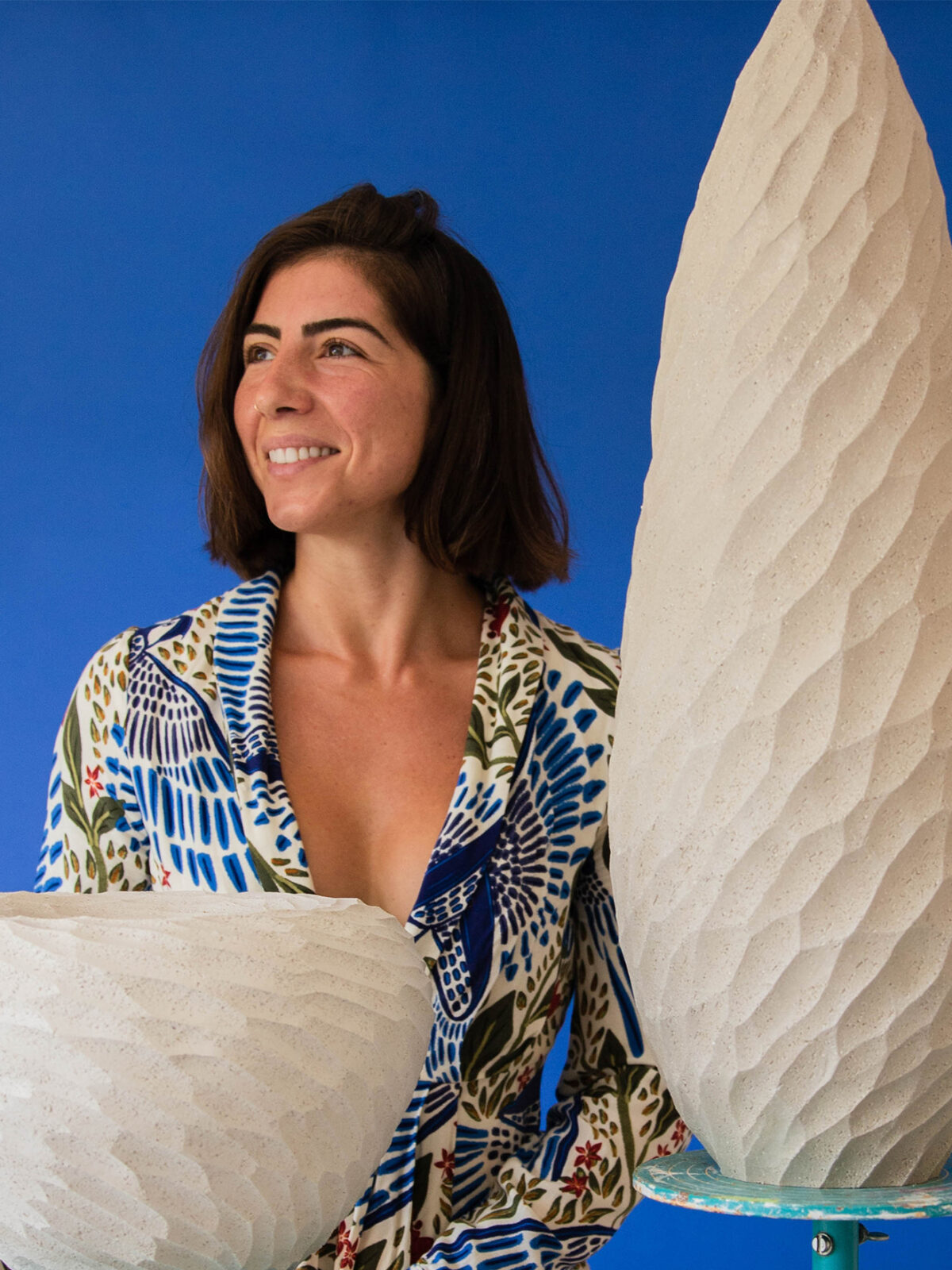 Bianca Pintan is an artist born and raised in Brazil, now based in the coastal town of Byron Bay, Australia. Following a captivating inner-call and intuition she began her art journey. As a self-taught artist Bianca uses this to her advantage, being open to receive inspiration rather than searching for it, exploring the realm of ceramics with a playful curiosity. Her pieces are all hand-built, her own unique technique for each of the shapes she is creating. Bianca allows the clay to guide her into whatever shape is wanting to be birthed, creating an exceptional relationship with her medium. Playing with the textural elements of shape and light, her pieces tell a unique story each time you view them.

The sculptural pieces of her collections are the result of Bianca's expansive and evolving art journey focusing on form, feel and uniqueness. Each piece is instinctively designed, and hand crafted in her charming studio in Byron Bay. To share the wonderful tactility and full expression of this medium, the surfaces are left unglazed - leaving the raw ceramic which feels smooth yet allows the natural elements to speak.

By creating her art pieces in sync with her intuition, each collection is exclusive to the inspiration and creative flow at the time, ensuring that each piece that leaves her studio is the optimal illustration of her work. These vessels and sculptural pieces are tangible representations of moments of her artistic exploration, as she creates unique sculptures that showcase her self-taught ceramic art and techniques.