Fine jewellery designer
Stella Flame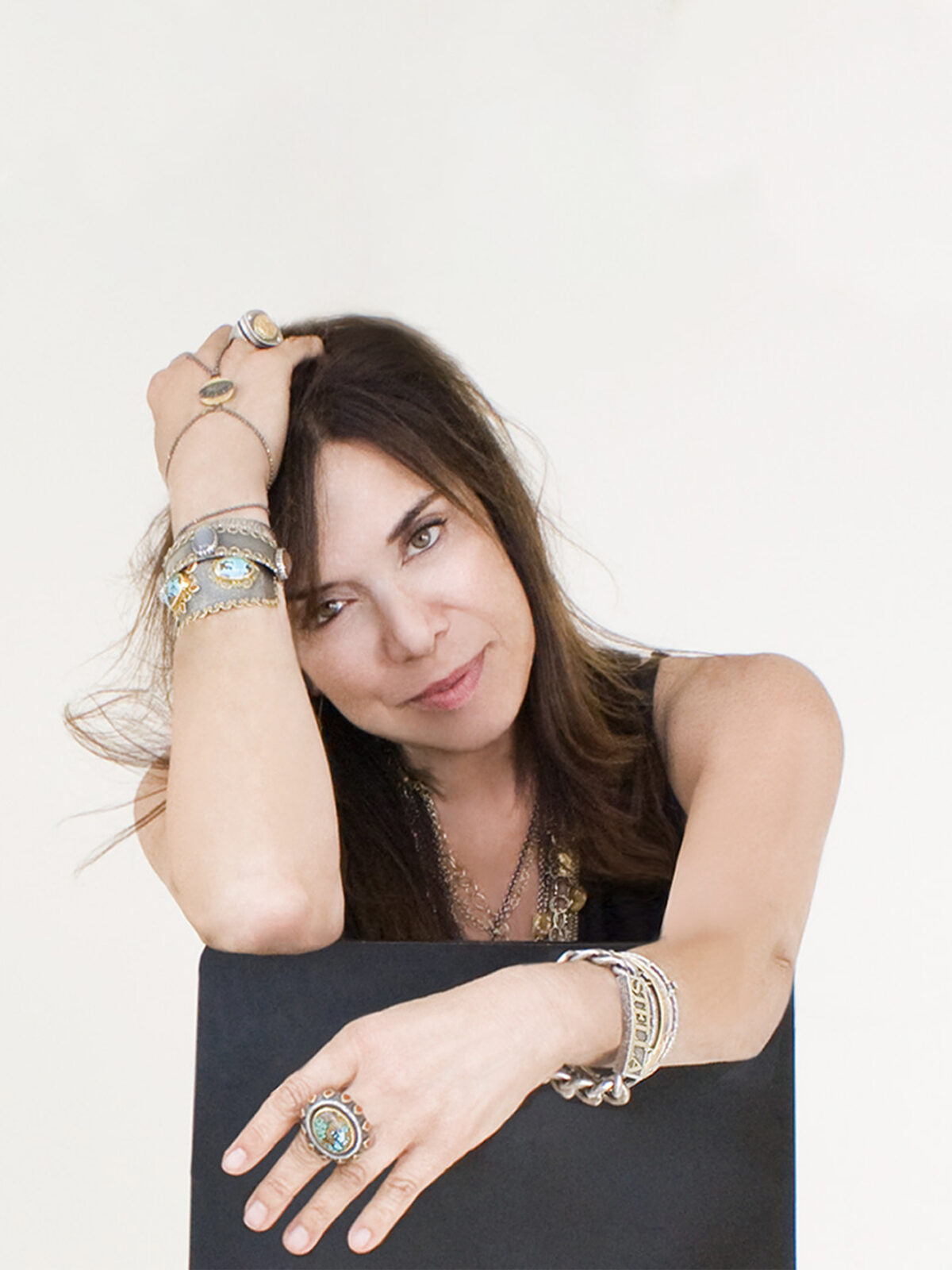 Stella Flame designs for the spirited collector, with a wanderlust for travel her work has an East meets West attitude, expressed through precious metals and sparking stones that tell a unique narrative.

She is the antidote to all things ordinary. The four elements (earth, fire, wind, water) inspired her work, as does the richness of the world that she experiences through travel. Her pieces are reflective of her curiosity and distinct sense of style.




Exploring the colour of metal, from vibrant 18k yellow gold to dark tones of rhodium plating, texture and surface finish are used to create visual interest and set the mood of Stella's work. Coloured stones contrast against the dark tones of metal, giving a bright and playful twist to her work. The lustre of pearls brings a rich elegance to designs.

Stella uses motifs to establish a narrative in her work. Her beloved ladybird is a reoccurring theme, whilst scorpions and butterflies can be found amongst her work. Stella sets the scene but does not reveal all, a sense of mystery lingers. Stella provokes the wearer to find their own meaning in her pieces.

Her presentation is not for the faint of heart, they are strong, unusual and playful. An assured sense of character is required to hold up against these uniquely distinct designs. All stones are carefully sourced and pieces are hand-crafted and assembled by master jewellers in small ateliers in New York, Istanbul, Jaipur and Bangkok.