Designer
Oriel Zinaburg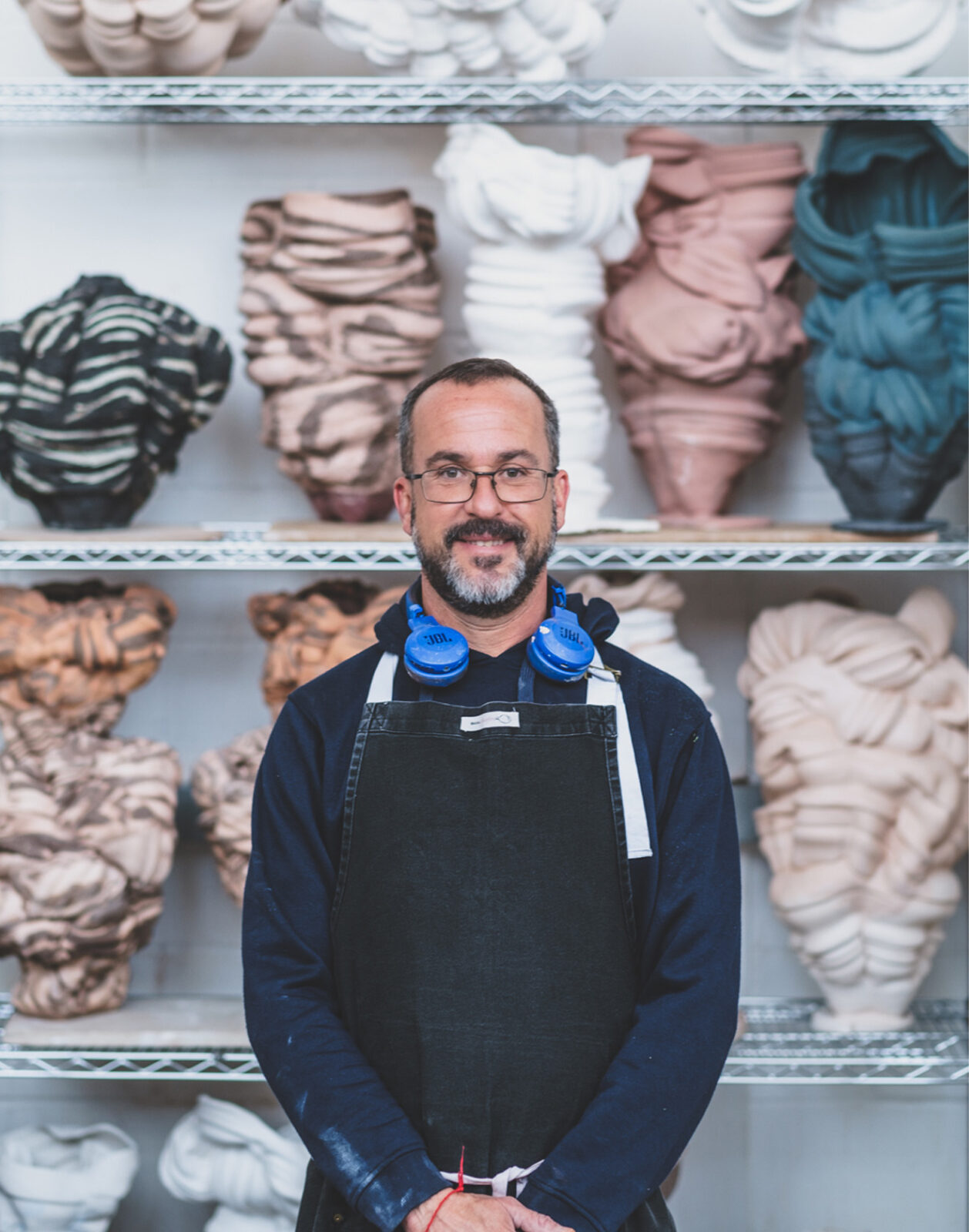 Born in Israel, Oriel Zinaburg first studied fine art in Jerusalem, before becoming an architect in London. A course in mould-making at Central Saint Martins in 2015, changed the trajectory of his creative practice. He was hooked, dedicating himself entirely to ceramics.

Oriel's self-taught way of working is grounded in mould-making. His recent works draw from the story of Lot's wife, who was turned to a pillar of salt, when she looked back on burning Soddam and Gomorrah.

These dynamic sculptural vessels are made from marbled clay. Each piece is a self-portrait of sorts, with forms originating from Zinaburg's own head, at different angles, which he then abstracts, before dressing with multiple layers of glaze.

Oriel instinctively tears, folds and distorts the material, until he achieves a sense of resolution.He surrenders the final outcome to the vagaries of the kiln, the fiery dance between elemental forces which transform the artwork.

"You have to embrace what happens in the kiln. The material and the process dictate to some extent. That is a huge part of the beauty of the medium for me." - Oriel Zinaburg

The finished work is what the artist calls a 'frozen moment', still charged with the dynamism of its making but, as if caught unawares. The drama of human feeling, preserved forever.