Designer
Mimi Lipton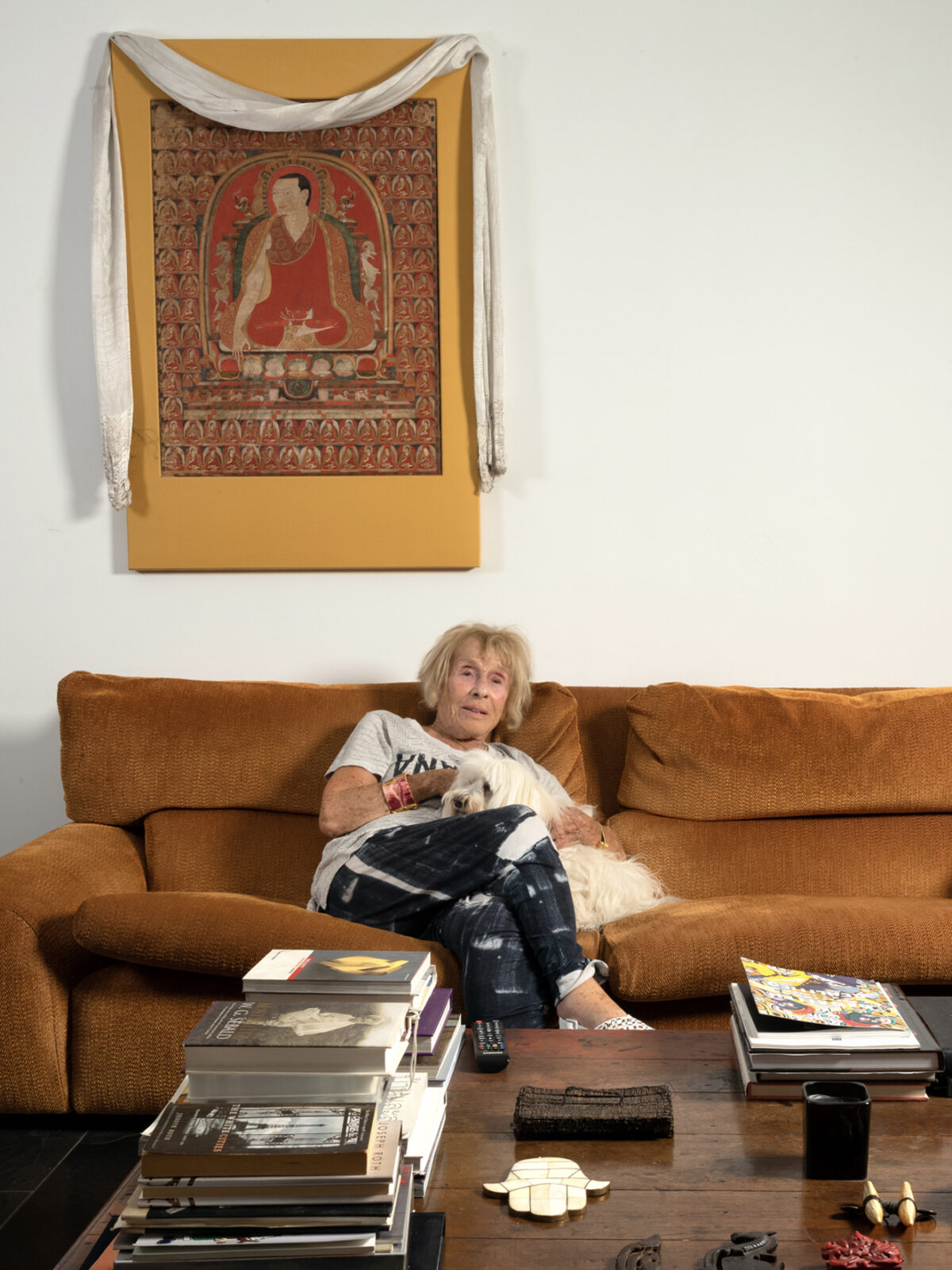 In 1928, Mimi Lipton was born in Vienna and raised as a young girl in Belgium. The outbreak of the Second World War, forced her family to flee to Leeds in England. Moving to London in 1950, she found work at the Institute of Contemporary Art as an assistant to curator Jasia Reichardt. Involved in the groundbreaking exhibition of 1968 'Cybernetic Serendipity', devoted to the relationship between art and new technology, she met her husband Hansjorg Mayer, renowned German publisher.



Together they have travelled extensively across Africa and Asia, visiting Senegal, Loas, Vietnam, Cambodia, Singapore, Tibet, Bhutan and Thailand. Through her travels, she discovered primitive arts and began buying. What started off small, quickly turned into large orders of furniture from Thailand, Afghanistan and India. Lacquerware from Burma, Silver from India and Thailand. Her interest in Tibet, and Tibetan rugs, led to an exhibition of 'The Tiger Rugs of Tibet' at the Hayward Gallery, London. Giving recognition to these works, helped establish primitive art as an area of interest for art galleries to exhibit.


Mimi's interest in jewellery began in the late sixties during a visit to the Berber villages in Morocco. Objets trouvés from her travels are the starting point for her pieces: coral washed up on beaches in Thailand, rough Demantoids from Madagascar and Opals for Ethiopia. Working with several specialised jewellers from Iceland, Nepal, France and China, Mimi gives these artists creative freedom. Her only stipulations; using the soft glowing and more malleable 22ct gold and keeping the stones in their rough natural beauty. Mimi's style and soul evidently runs throughout the collection of one-of-a-kind pieces. These sculptural yet wearable objects showcase her glorious originality, imagination and individuality, with craftsmanship reigning supreme.