Designer
Isabelle Hayman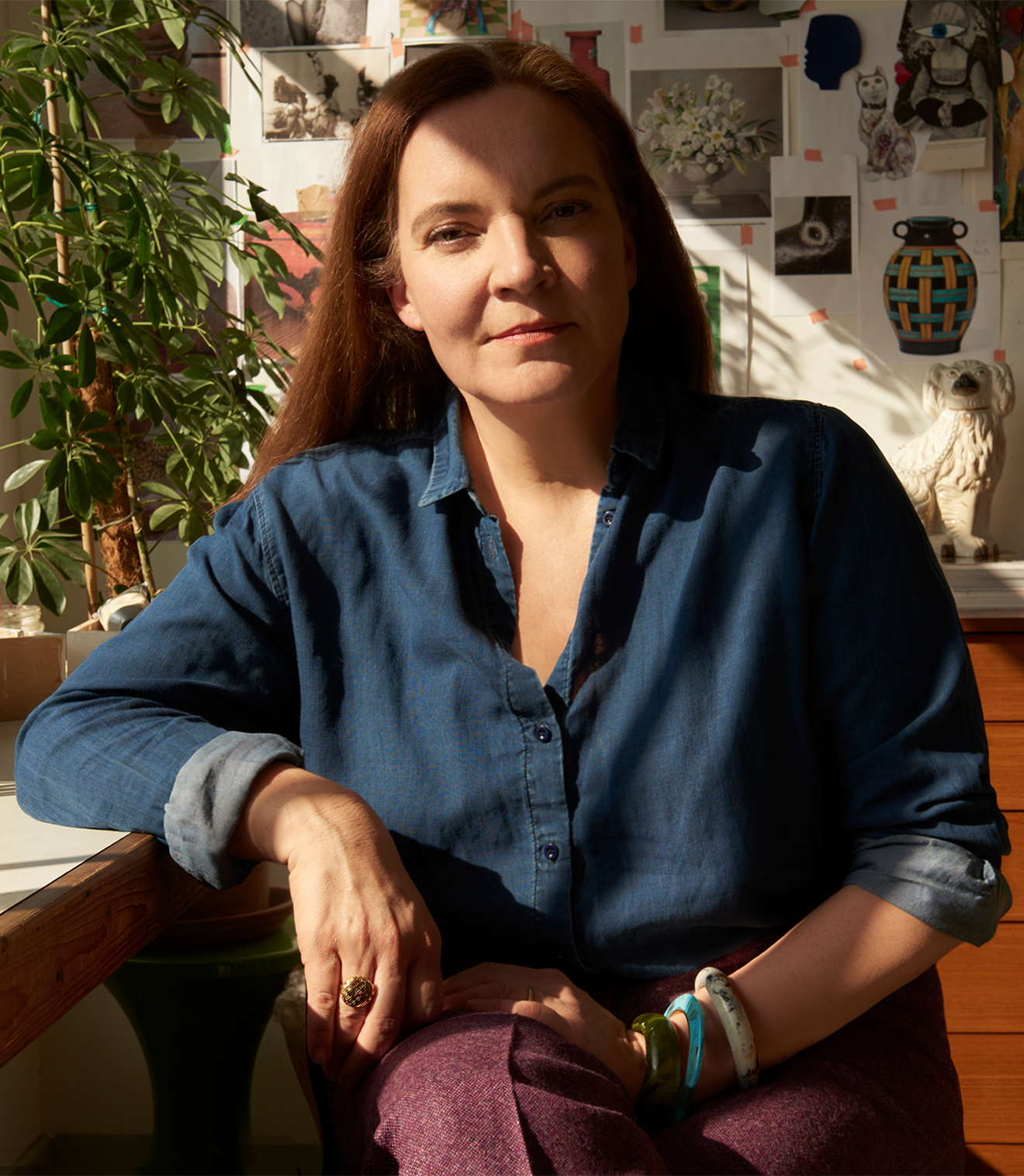 Isabelle Hayman is a French artist based in London. She trained as a textile designer at the ESAA Duperré and completed a Master of Fine Arts at Paris 1. Her childhood connections to Africa and a love of travel deeply influence her work.

Her background in textiles and decorative arts as well as her passion for books and travel inform her creative process. Her work focuses on both decorative art and portraits. Motifs and textures from different cultures and eras are juxtaposed to create a wonderfully maximalist aesthetic.

When asked to describe her creative process, she said: "I like to imagine a universe composed by an eccentric collector, mixing pieces of ceramic or porcelain with a complex grid of patterns, on a background inspired by textiles. Each piece of a drawing is like a puzzle."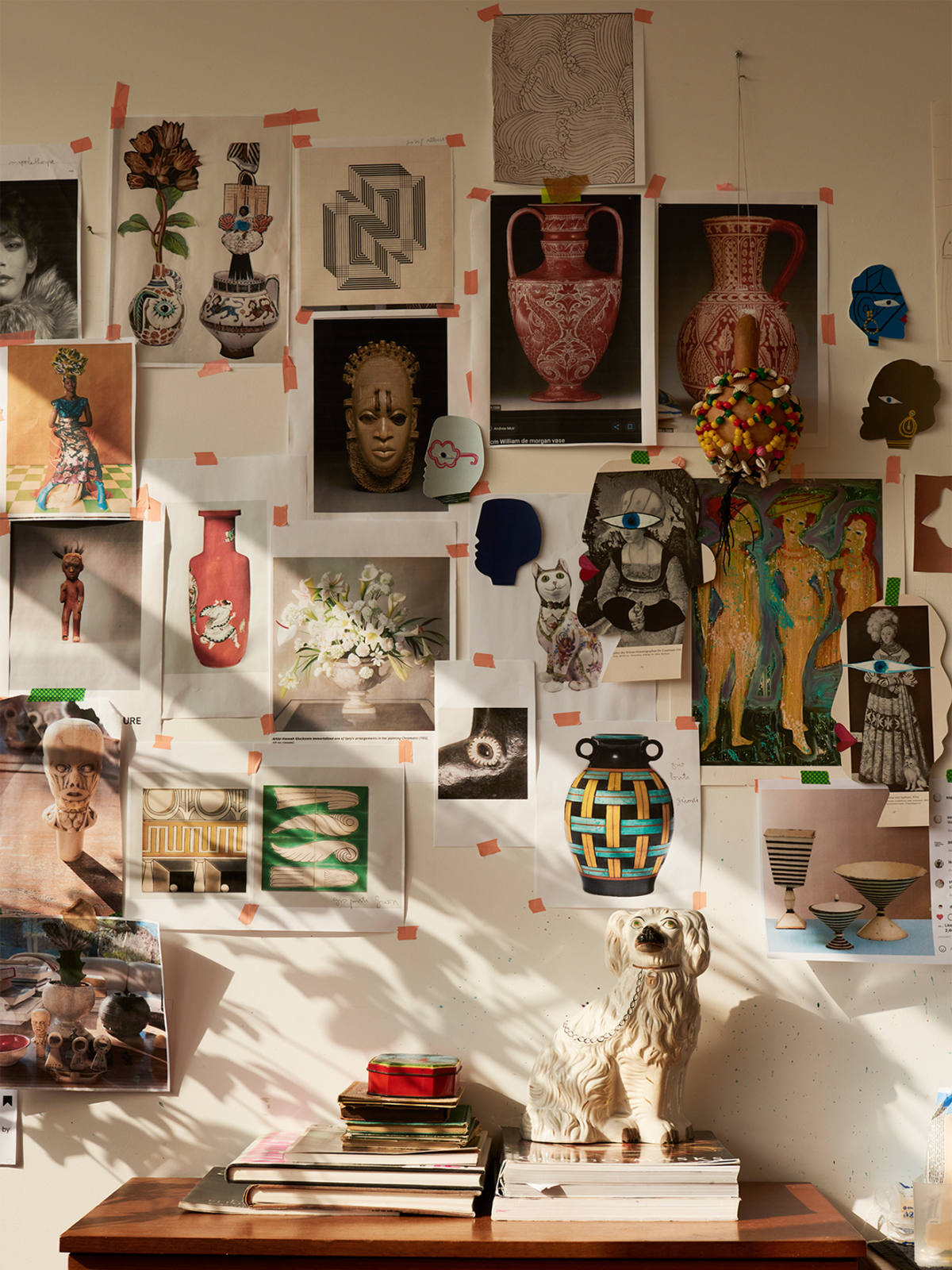 Ahead of the release of Mimi Liptons collection, Objet d'Emotion commissioned a painting from Isabelle Hayman.

Isabelle shared with us where she found the inspiration for the piece: "For this piece, created for the launch of Mimi Liptons jewellery collection on Objet d'Emotion, Valery shared some images of Mimi's pieces with me. They were mainly pieces inspired by her extensive travels in the Far East. I particularly liked the collection of vintage ivory bracelets decorated with geometric motifs. In the painting there are 2 items which come from Mimi's childhood, the music box and the ivory cane knob. My favourite is the ivory cane knob which she inherited from her father."
Isabelle uses her studio walls to create mood boards of the various elements that inspire her. These elements include ceramics, photography, sculpture and jewellery. She uses this process to bring together iconography and shapes to use in her compositions.

Isabelle likes to capture the essence of an object in its purest form. To achieve this, she prefers to work from and reference low quality images, often in black and white. This allows her not to be distracted by the unnecessary input of colour and high-resolution details, and instead focus on creating the bold, exciting forms that she is known for.