Fine jewellery designer
Fernando Jorge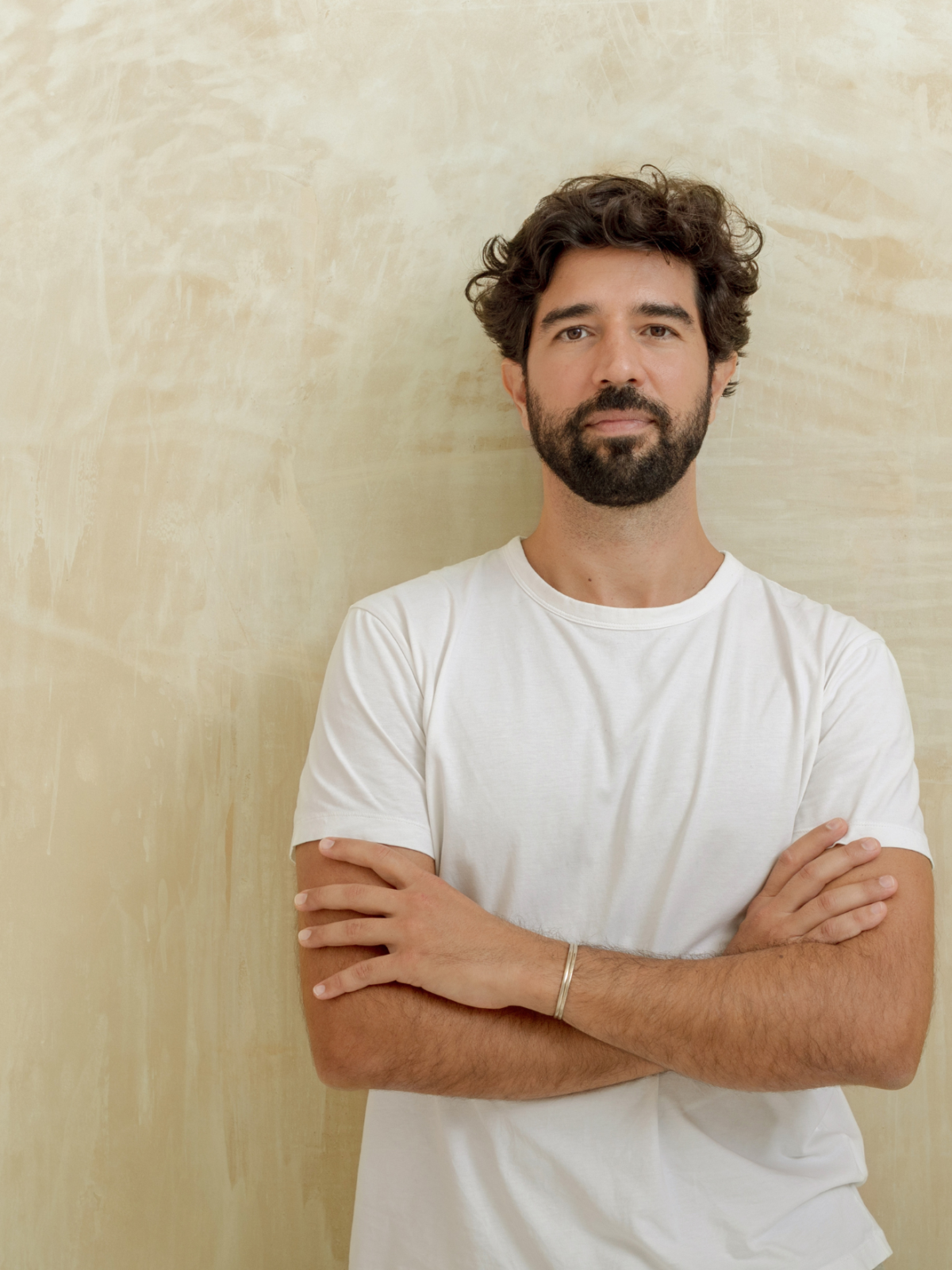 It was a love of drawing that led Jorge to jewellery. Studying Product Design in São Paulo, Jorge searched for a job that would allow him to draw beautiful things everyday. Taking on a role in a jewellery workshop, surrounded by colour pencils, water colours, coloured gemstones: Jorge was fascinated. Working for over a decade in key design roles for various Brazilian jewellery labels, Fernando moved to London for a Masters degree in Jewellery Design at Central Saint Martins.

In London, Jorge's perception changed, as he saw his Brazilian heritage through a foreign eye. Contemplating sensuality, attraction and Brazilian culture, Jorge began to establish his signature aesthetic. His first two collections were centred around his homeland; trippy, sexy and soft. Wishing to develop his aesthetic further, he began to consider the relevance of a British attitude to his work.

Hand drawing is, naturally, the foundation of his creative process. If a sketch does not have the potential to challenge and surprise Jorge, it is not worth pursuing. Working with Brazilian craftsman, using Brazilian materials, Jorge creates exquisite jewels. Although working by hand is at the root of his work, Jorge experiments with the potential of new technologies in his London studio.

Exploring a range of materials and processes, from voluptuous hand carved stones to delicate snake chain punctuated with diamonds, undulating surfaces of gold and scattered stone placement. Jorge has developed an aesthetic that is instantly recognisable, translating the laidback attitude and effortless sensuality of his home country into sophisticated jewels.

Jorge has a natural sensitivity towards the body. He is acutely aware of the relationship between the wearer and his jewellery, what it does to a women and how she brings it to life. It is this understanding that makes Jorge's jewels so desirable. Jorge views his work as part of a long timeline of objects, recording our story as human beings. His mark on this timeline presents an image of the modern women as elegant and defiant.