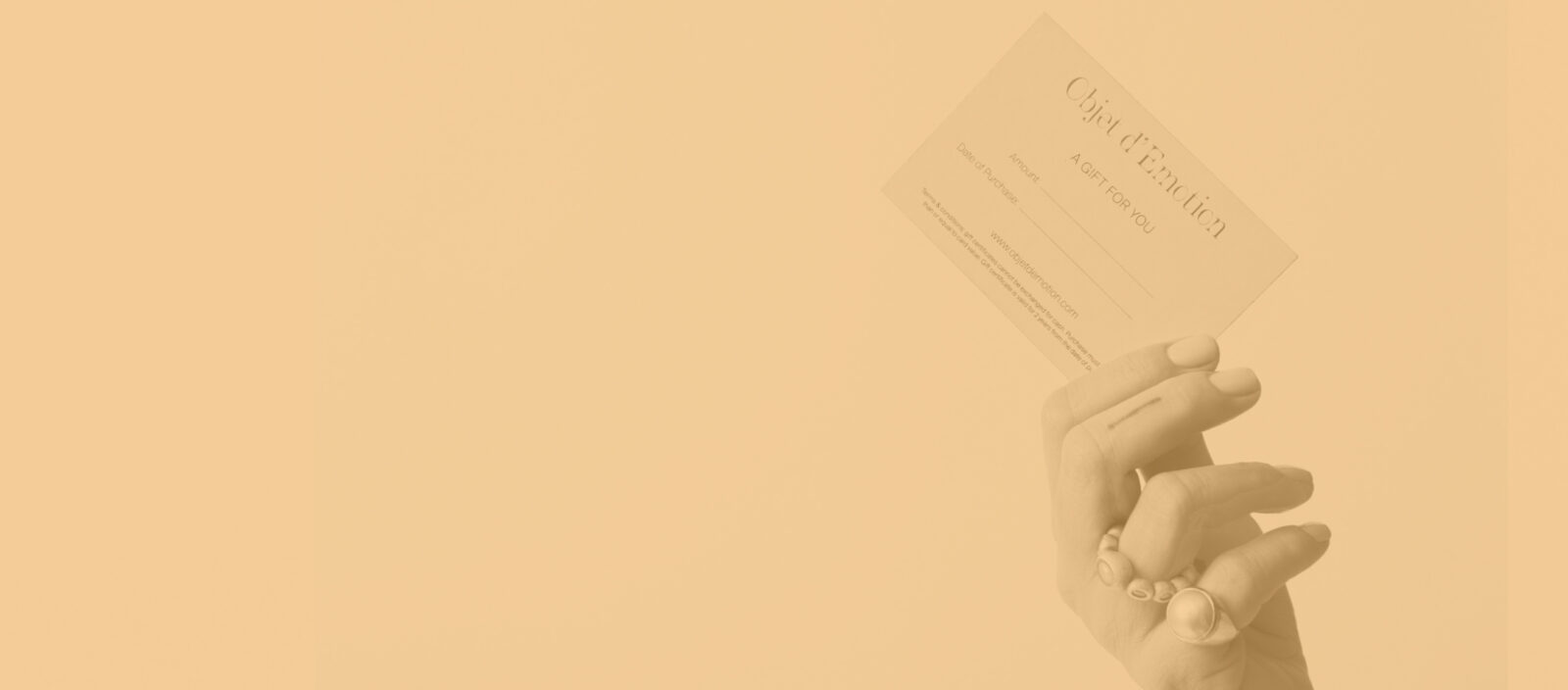 Jewellery can create emotions few other gifts do.

It can convey genuine love and romance, it can inspire hope. Jewellery can help honor a lost life, it can celebrate the arrival of a new life. Jewellery can reinforce that bond with a friend. Jewellery can become a keepsake to remind us a moment in time, and take us back to warm memories of loved ones and special occasions enjoyed together.
Gift Card
$127 – $2,534
Book a consultation
Our client experience specialist is available Monday to Friday, from 9:30am to 6pm – UTC.
She can assist you with any of the below inquiries:
• Detailed product information
• Size and Fit advice
• Order placing
• Delivery questions
• Exchange and return inquiries.
Terms & conditions: gift certificates cannot be exchanged for cash. Purchase must be greater than or equal to card value. Gift certificate is valid for 2 years from the date of purchase.