Artisan jewellery designer
Taher Chemirik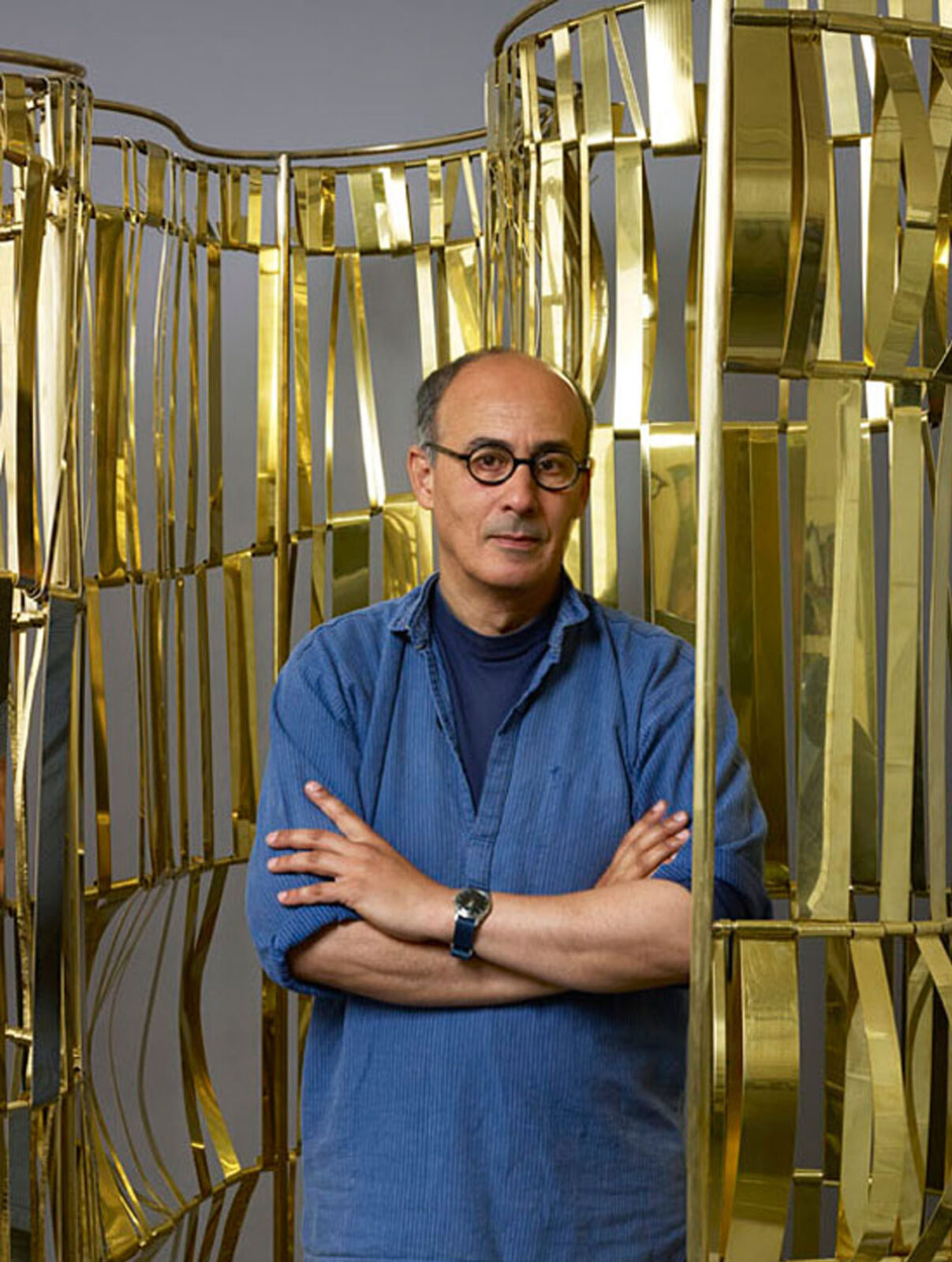 Born in 1955, Taher Chemirik is a decorator by training. After his studies at the ENSAD (l'École Nationale Supérieure des Arts Décoratifs de Paris), Taher made costumes with materials he found in flee markets and imagined jewellery to be seen from afar for the prestigious French theater 'Comédie Française'.

An exotic spirit permeates the Parisian studio of Taher Chemirik. In this Ali Baba cave, the gaze travels between antique furniture from the 1950s and walls covered with pages torn from magazines. Unusual objects in a very organized disorder. Necklaces suspended here and there from the uprights of the shelves scattered here and there, metal plaques with traditional patterns carved in relief exude a Mediterranean fragrance. Chemirik is still nostalgic for his native Algeria. Taher is a cinephile, a compulsive reader, an admirer of sculptor Constantin Brancusi (1876-1957).
Taher Chemirik's love of nature and personal vision of the world inspire his works that are both poetic and structured, flamboyant and balanced. The multi-faceted artist imagines his creations as if they were statues. His jewellery is functional sculpture. From his theater times, Taher retains a sense of volume, of the spectacular. Labradorites with globular curves evoke planets, agates of flames, obsidians of ash, encrusted in the shimmering background of a metal.

Taher's encounter with the stone directs the creation. He takes it as it is. Taher mixes with goldsmith precision plastics with precious or timeless materials such as brass, copper. The man admits a taste for mishaps: imperfection moves him. So he dents the metal, chooses his stones for the beauty of their flaw: an unexpected encrustation, a crack, an incongruous outline. And that appeals to collectors.