Designer
Minas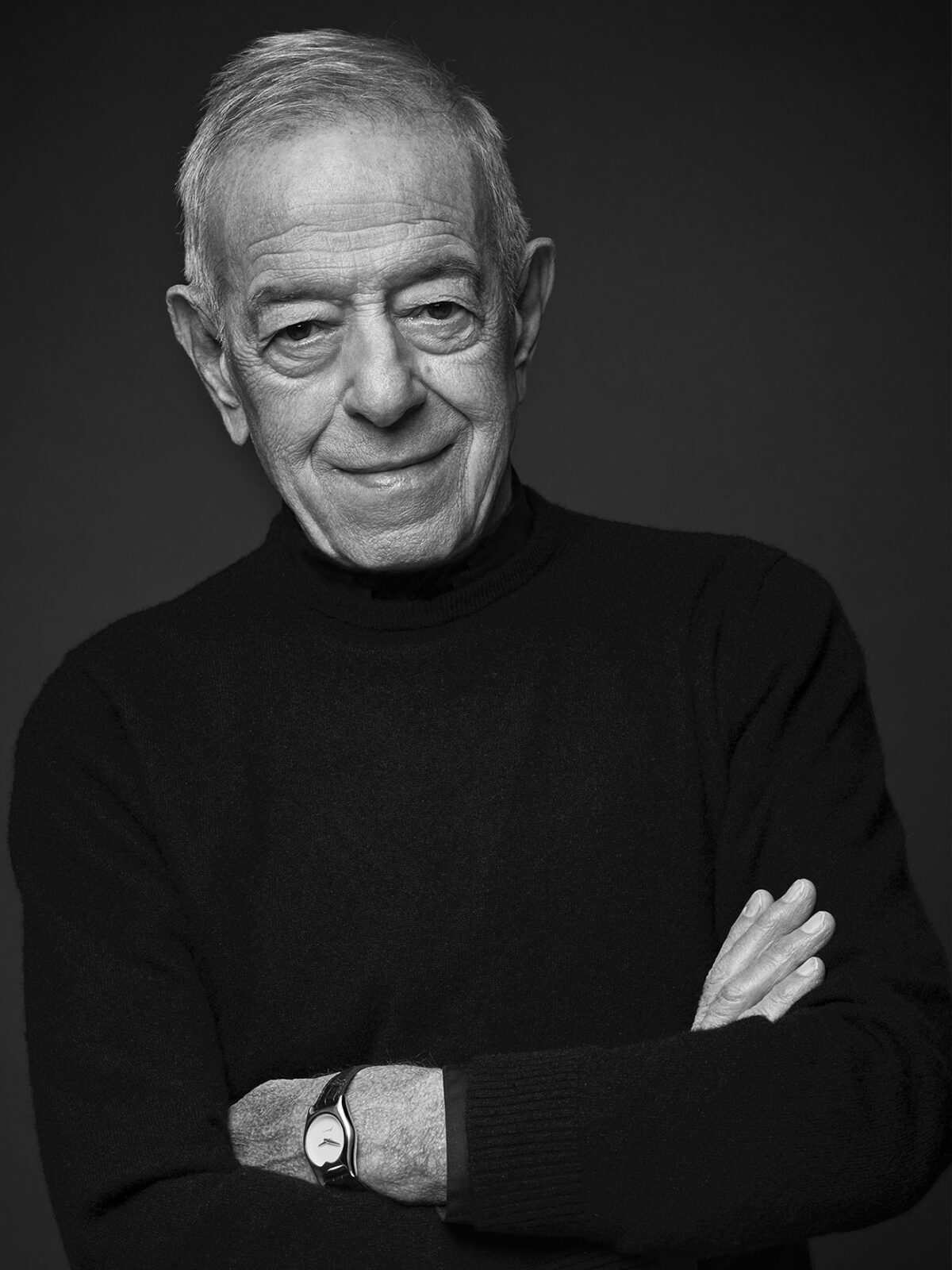 Deeply immersed in the world of music, Minas first thought of becoming a violinist. At the age of 15, he ended up entering the workshop of Angelos Vourakis, jeweler to the Queen, Onassis and Niarchos. "At the time, jewelers made jewelry because they couldn't sell the stones alone! They simply copied models from the Cartier and Van Cleef catalogues." He dreamed of adventures: with $200 in his pocket and without speaking a word of English, he bought a one-way ticket to New York City. He went on to open his workshop and created pieces such as the "Universal Joint" bracelet, which is still in production and one his bestsellers. He created his jewellery pieces in silver and gold, and he never used stones.

Following a decade in NY, he moved back to Athens where he established his studio. To this day the studio follows the strict jewellery manufacturing process established by Minas himself and maintains a high level of quality control from silversmiths to the centrifugal casting machine and furnace. Minas personally designed and created every single jewellery prototype, carving it from a single piece of wax, from which he created the original mould. A tradition that his sons follow with great attention to detail. Fluid, architectural lines feature throughout the collections of necklaces, bracelets and rings for women and men, with pieces predominantly in silver and gold. Many contemporary designers are the heirs of this style.

His approach to design was holistic and purist: every single item in Astra and his home, from the doorknobs to the woodwork, was custom-designed by Minas in his recognizable organic design language. The work of Minas, from his smallest earrings to his furniture and architecture, has always the human form as its reference.

At the end of the Sixties, he fell in love at first sight with the simplicity of Cycladic architecture with its rigorous lines softened by the wind, like those of his jewels. In personal photos, we see him sanding the walls of his house, where the view is breathtaking. It is here that he used to spend the summer with his wife Gina and his sons who work today in the company. He also designed the Astra, the must-visit night club frequented by celebrities. For his workshop, open 6 months of the year, again he designed everything himself. He ended up even influencing island's public space, providing the old port of Mykonos with benches, inspired by the seats of ancient theatres as well as lamp posts

In 1992 Minas started a collaboration with George Jensen, designing a range of products, as well as a large collection of silver and gold jewellery for the prestigious Danish Company. Four years later, he presented his entire work in an exhibition in Copenhagen, the Cultural Capital of Europe, for 1996. Minas was the first non-Scandinavian artist to join the Danish firm. Minas' first store opened in Mykonos in 1998. The Designer's touch is recognizable through his creations from the very first moment one enters his store. In 1999, George Jensen hosted a series of exhibitions in New York, London and Paris. On December 2005, he opened his flagship store in Athens. Minas was inhabited by his country and inspired by its ancient history, he knew he could never live elsewhere and resolved never to relocate his studio to Copenhagen as Georg Jensen wanted.

Minas invented a style that his friend Keith Richards summed up by saying: "He makes music with forms." His watch, only 1,000 copies of which were made at the time, is worn by his old friend, the Rolling Stone guitarist Keith Richards. His designs are characterised by classic minimalism.