Designer
Mathieu Frossard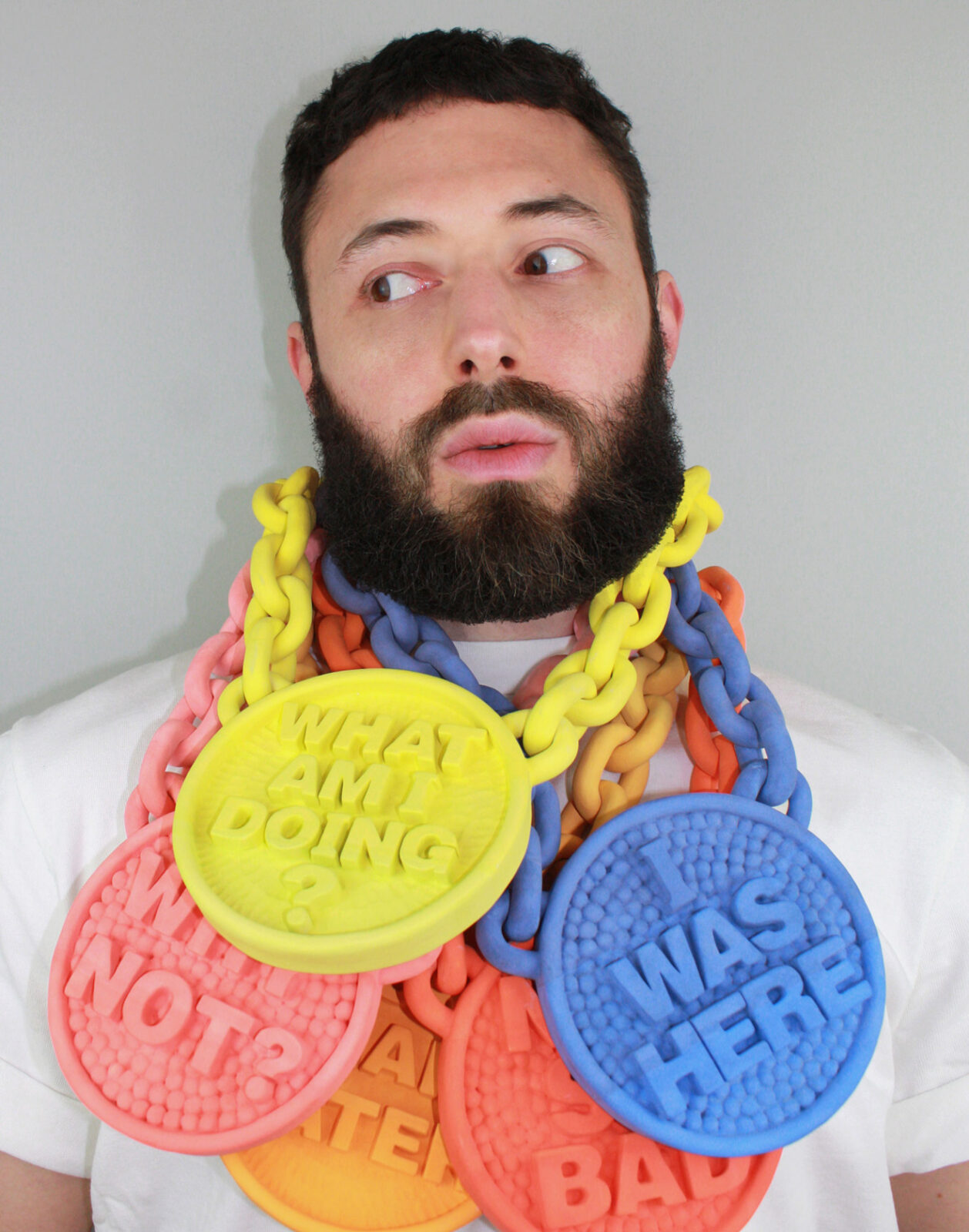 Mathieu Frossard's practice occupies the space between art, design and craft. His work can be described as an exploration of semiotics. Drawing from pop-culture slogans and symbols he dismantles and reassembles recognisable tropes into ceramic forms.


Simultaneously attractive and repulsive, precise and chaotic, he blends a collage of aesthetic references to question notions like 'good taste', 'beauty', or 'function'.


The liminal nature of his work drew Frossard to ceramics. A material which lends itself to sculpture, functional objects and decorative arts, the perfect medium to express his diverse disclipline. Using hand-building techniques he sculpts, embellishes and decorates to create ceramic artefacts. Vessels for the thoughts, judgements, questions, hope and fears of our time.


Frossard studied fine art at ESAD in Reims, before obtaining a masters at the Design Academy, Eindhoven. He spent time working in Brussels and Melbourne before returning to France to set up his own studio in Strasbourg.