Designer
Joanna Graham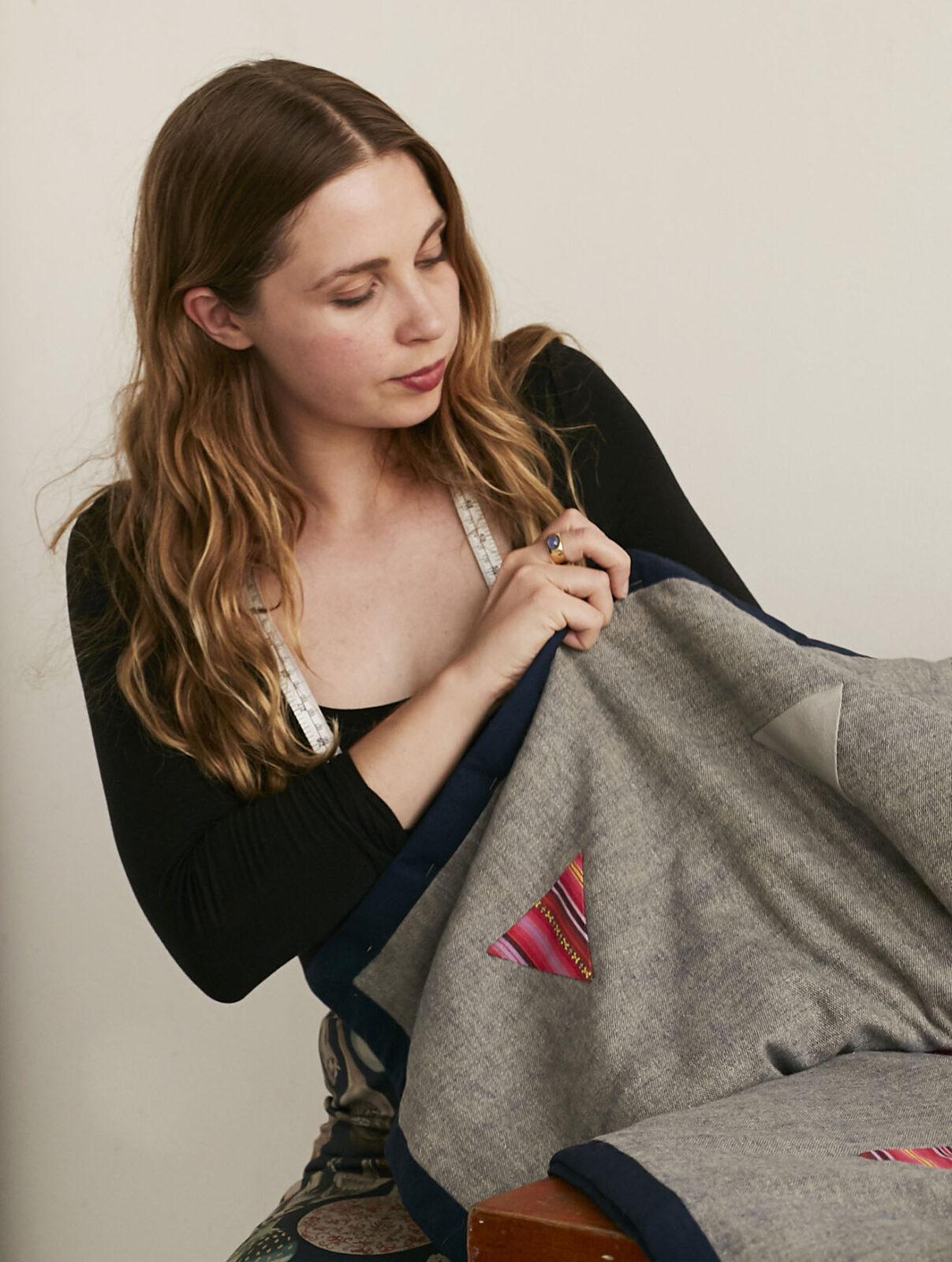 Raised in Belfast and East Yorkshire, Joanna Graham is a Textile Designer & Developer by day and Quilt Maker by night. An obsession with texture, pattern and colour was sparked from a young age, when she was taught to sew by her grandmother. Joanna has a deep fascination with the emotional, yet often unrecognised, connection we hold with textiles throughout our lives. People often speak of being able to map out chapters of their human experience through music, smell and taste, yet we rarely give credit to the evocative power of familiar fabric's touch.
After studying Fashion & Textiles at the University for the Creative Arts, Joanna trained as a costume maker with the Academy Award-winning Costume Designer, Gabriella Pescucci. Through painstaking restoration projects on neglected authentic pieces from the 1800s, Pescucci instilled in her the magic of taking snippets of textile history and lovingly breathing life into them in a new context. Joanna went on to join the design teams at Temperley London and then Liberty, developing textiles with some of the most prestigious mills in the world. Craving a way to combine these experiences, she started making patchwork quilts from discarded lab-dips, weave trials and scraps of vintage fabric and ribbons.

A mutual passion for collecting textiles from around the world led to Valery and Joanna embarking on a real labour of love. Deep in lockdown and missing the inspiring and energising effects of being able to travel, they found an alternative joy in sharing the fabrics they had collected over the years and hunting for pieces online from all over the globe. Between experimenting with different quilting techniques and concepts, and instinctively putting together collages of fabric, they settled on a collaboration of 3D 'travel' quilts. Pieces took 70 hours to make; from creating the patterns for the 3D elements, hand-cutting each piece, a mix of hand and machine stitching, stuffing, to hand-finished bindings.