Fine jewellery designer
Ioanna Souflia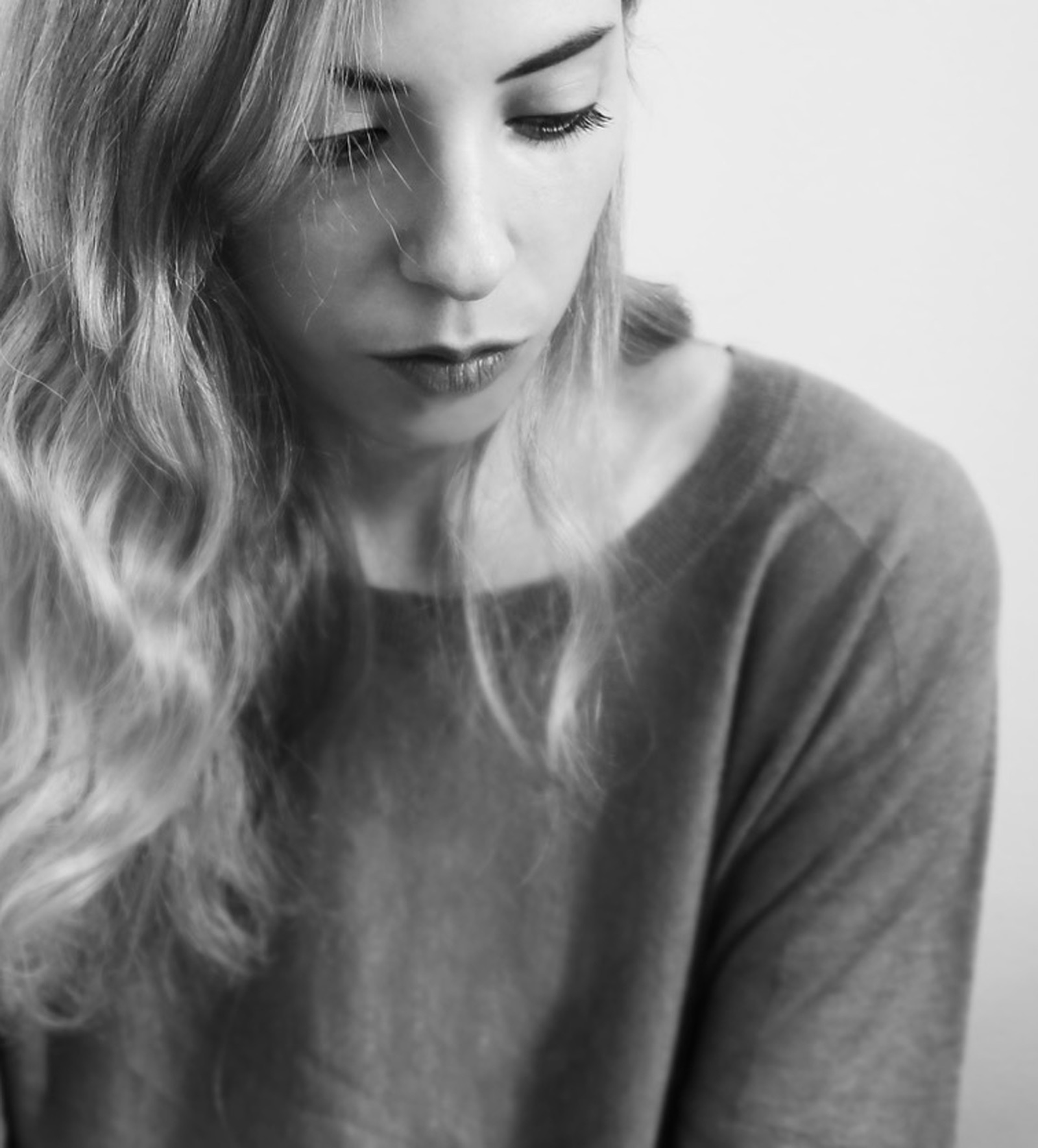 Ioanna Souflia is the designer behind the homonym brand. Born and Raised in Athens, Ioanna Souflia cultivated her passion for jewelry while studying Law at the National Kapodistrian University of Greece. The designer received silversmithing training from the Mokume Institute of Athens before moving to London to study Jewelry Design where she graduated with Honors from Central Saint Martins.

Ioanna Souflia's homeland of Greece has an unmistakable influence on her designs – namely, in the handsome grey and white marble with which she embellishes her pieces. In Ioanna's hands, this classical architectural material is hewn into delicate adornments for the body.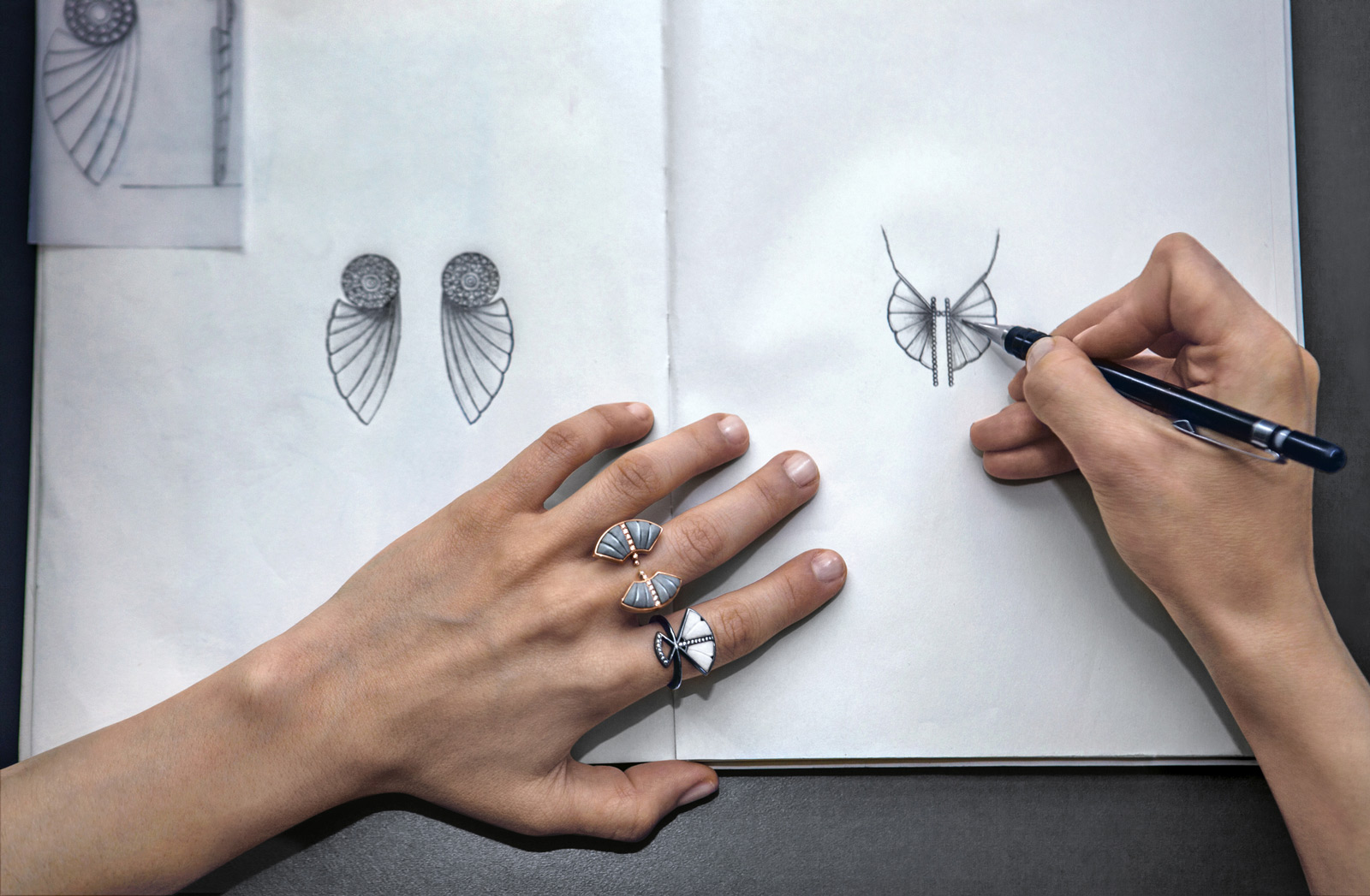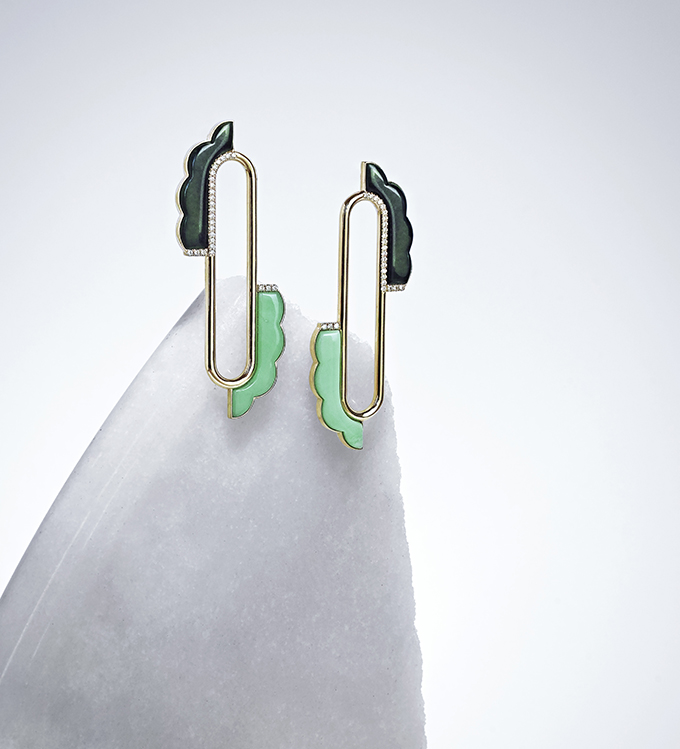 In ancient times, marble was thought to be a living material… And for Ioanna Souflia, it "appeals to all the senses". The pure forms and the absence of superfluous ornamentation highlight its grain, the calcite crystals creating a singular, matt and opaque – but also translucent – texture. Whether white or grey, it exists in perfect symbiosis with the colors of gold, yellow or pink, revealing itself in the shimmering of the perfectly polished metal.

Embracing an array of diverse stimuli that infatuate her; the dominant presence of sculpture, the captivating decoration of Art Deco, the elegant simplicity of Minimalism, the powerful awe of Futurism and the softness of organic beauty, Ioanna Souflia seeks to embody these sentiments into jewelry and designs her own world of unique adornments that set out to differentiate the wearer.

While setting up her brand, the designer's work has been exhibited at Goldsmith Centre in London and featured in fashion and design magazines worldwide, according to which she is one of the designers to watch within the next few years.