Designer
Noor Fares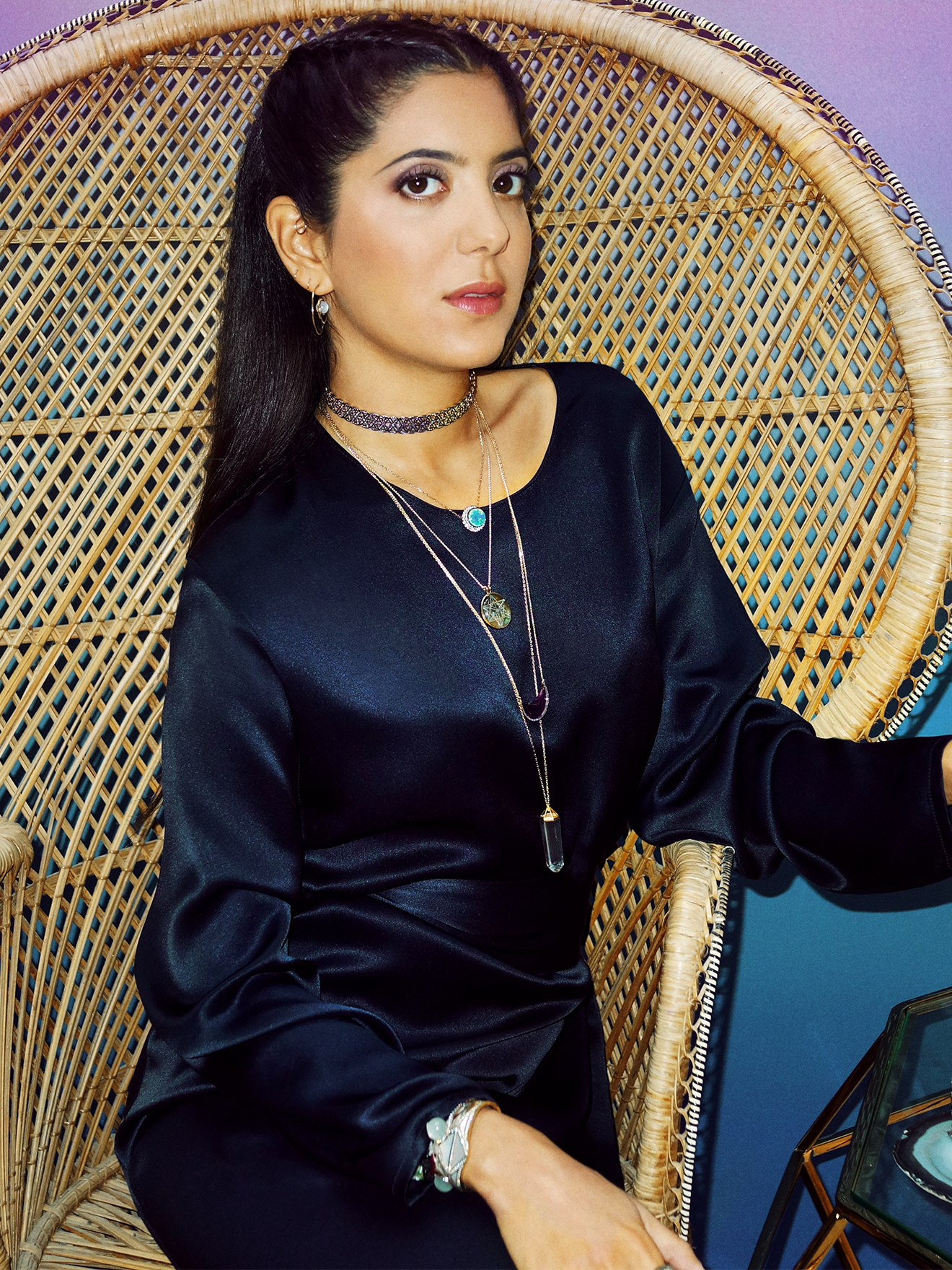 Noor Fares creates colourful modern-day talismans that combine ancient symbolism with contemporary design. A lifelong cultural nomad, Noor incorporates into her designs the discoveries she makes on her travels. Whether it be the mystical symbolism of Hindu mandalas in India or the intricate geometric patterns found in Middle Eastern architecture, she is inspired by unexpected beauty wherever she goes.

Influenced by ancient beliefs in the healing energies of stones and minerals, she communicates their mystical powers in her kaleidoscopic designs, whether that's the sacred geometric patterns of her Akasha collection or the cosmic gems of Navratna.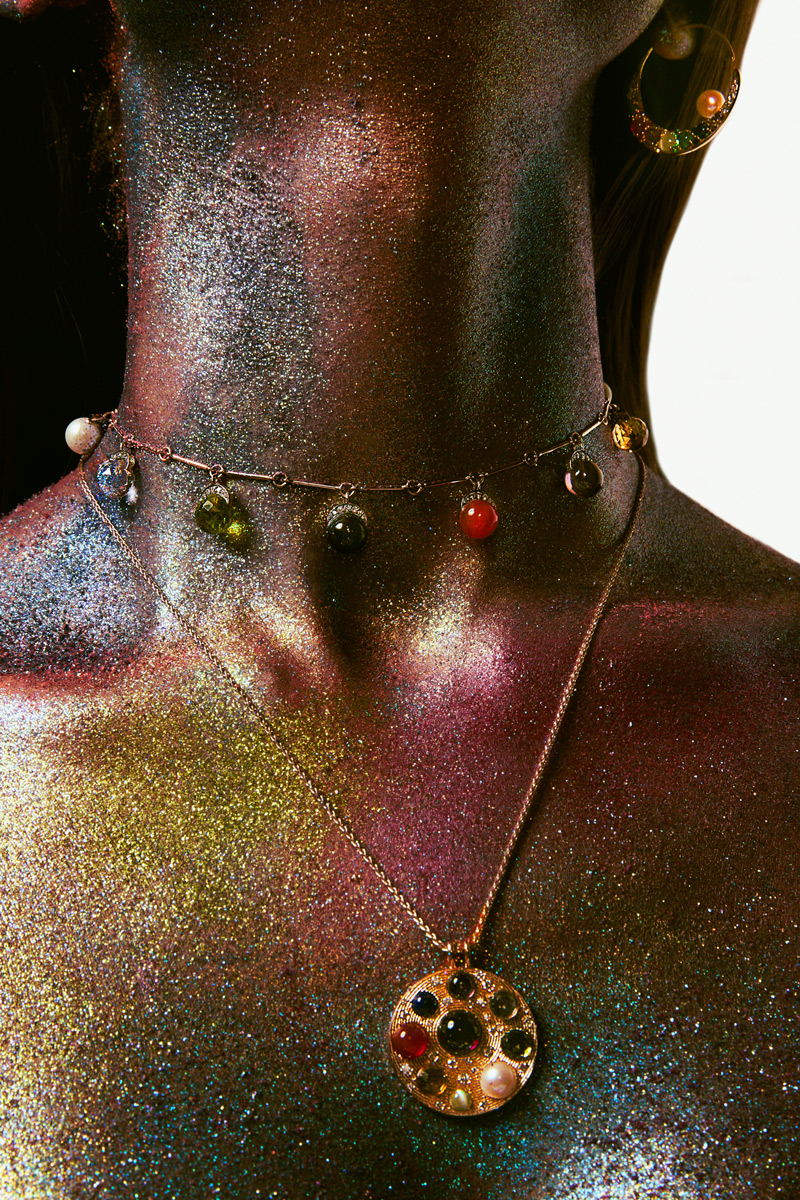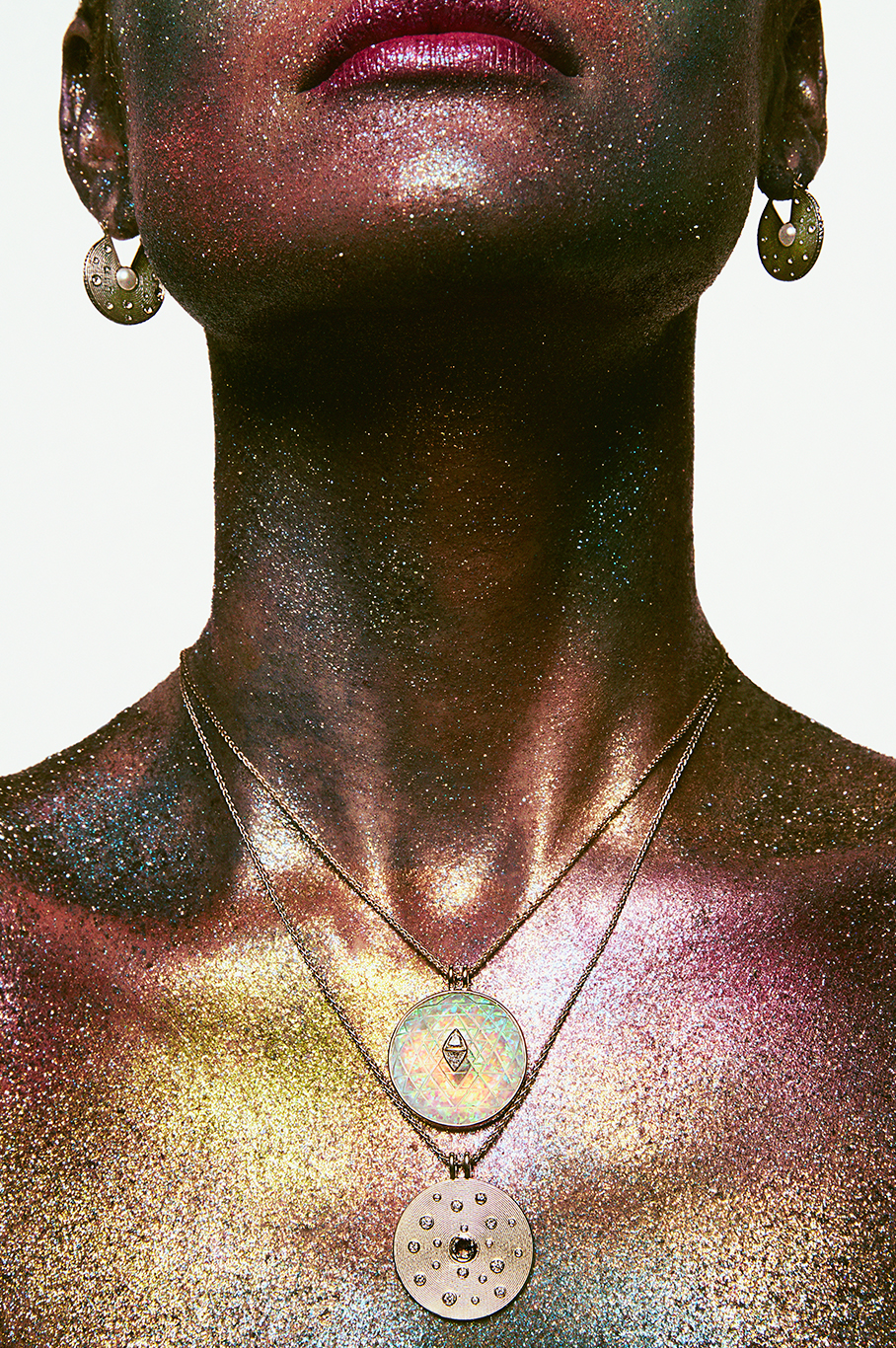 "I try to create pieces that are innovative yet timeless," says Noor, who also has a Masters in jewellery design from Central Saint Martins in London. She intends for her pieces to become one with the wearer and hopes they will be treasured for the rest of their lives.

Passionate about jewellery and gems from an early age, Noor studied History of Art at Tufts University in Massachusetts before going on to the GIA in London to learn about the world of precious stones. She established her eponymous collection in 2009 and quickly made a name for herself with distinctive designs such as her signature Fly Me to the Moon earrings, whose striking wing motif is hand-carved in a rainbow of materials including wood, mother of pearl and lapis lazuli.