Designer
Neha Dani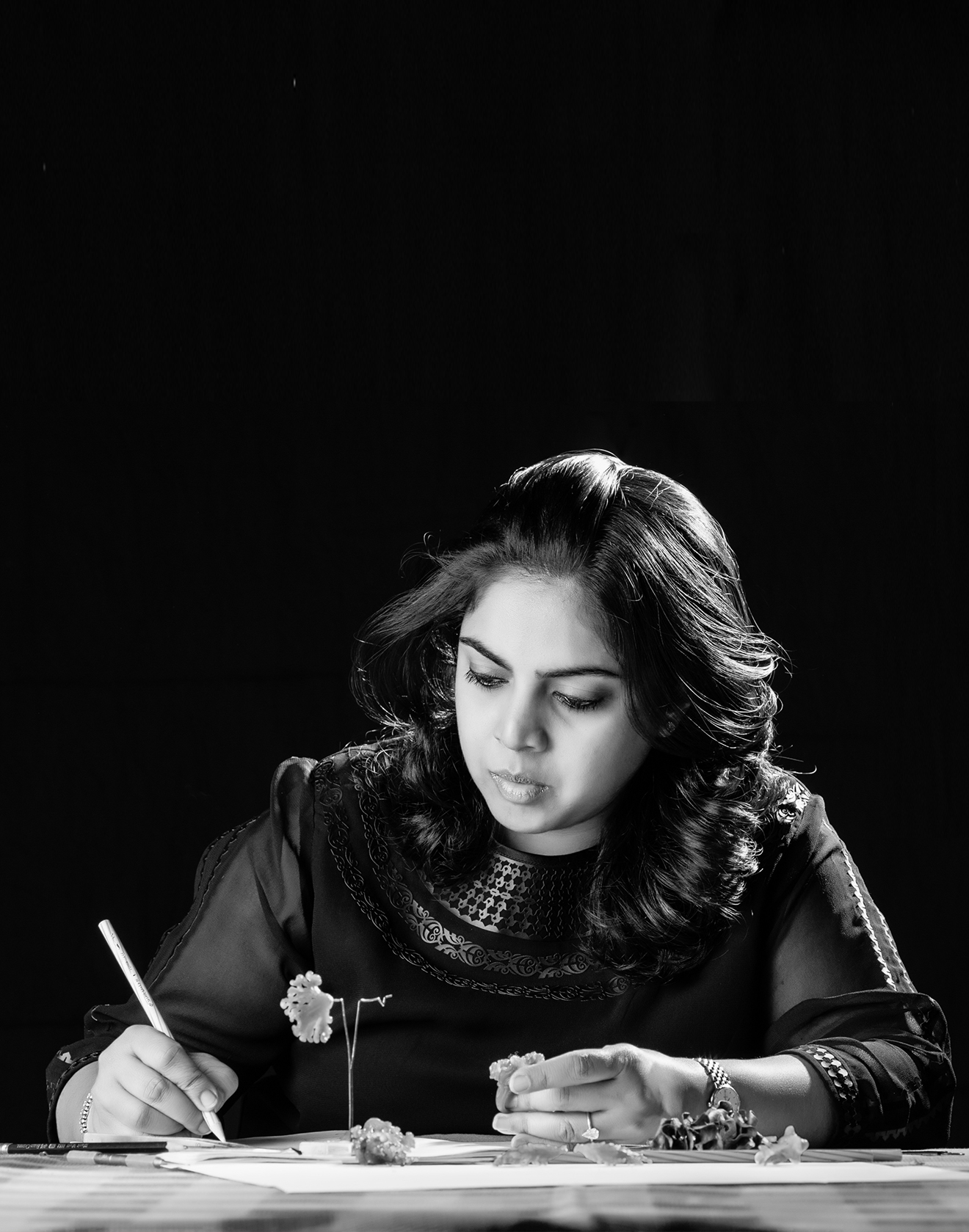 While many of the jeweller's designs tell a story that references nature, her interpretation is always dramatic and romanticised. Neha's designs exhibit her love of colour, and are always infused with movement and character derived from deeply felt human emotions.

The designer's artistic process begins with the creation of a wax sculpture: a model of each jewel carved with her own hands using soft wax or clay. These models are moulded and re-sculpted several times until she is satisfied with volume, texture and movement. With a minute attention to detail, this process can take Neha many months. This sculpting phase allows each design to organically develop its undulating forms in 360 degrees. Each piece earns its own character and spirit, each is born with a story to tell.

Often a silver model follows this stage, so issues of articulation, movement and fit can be addressed in the most precise way.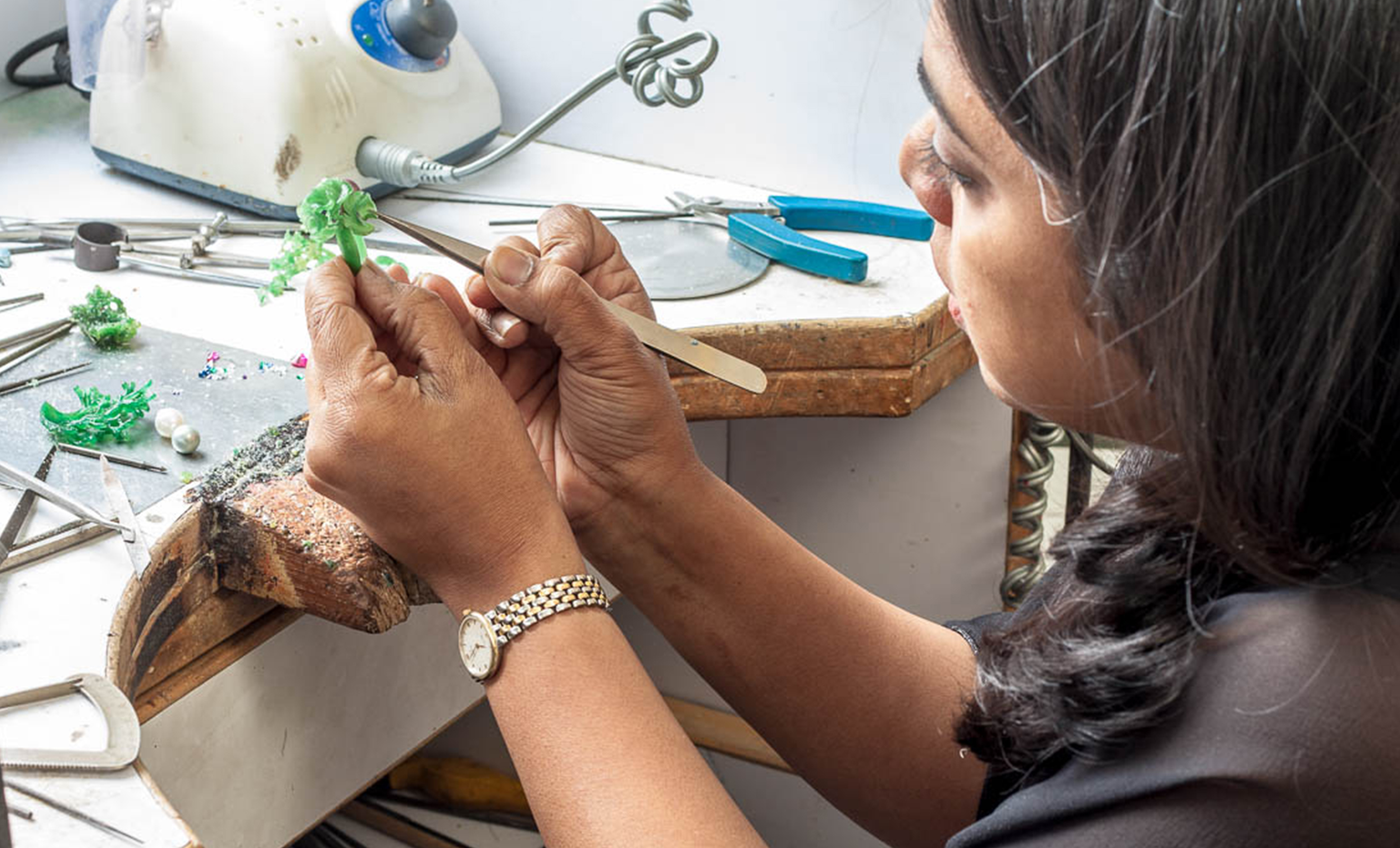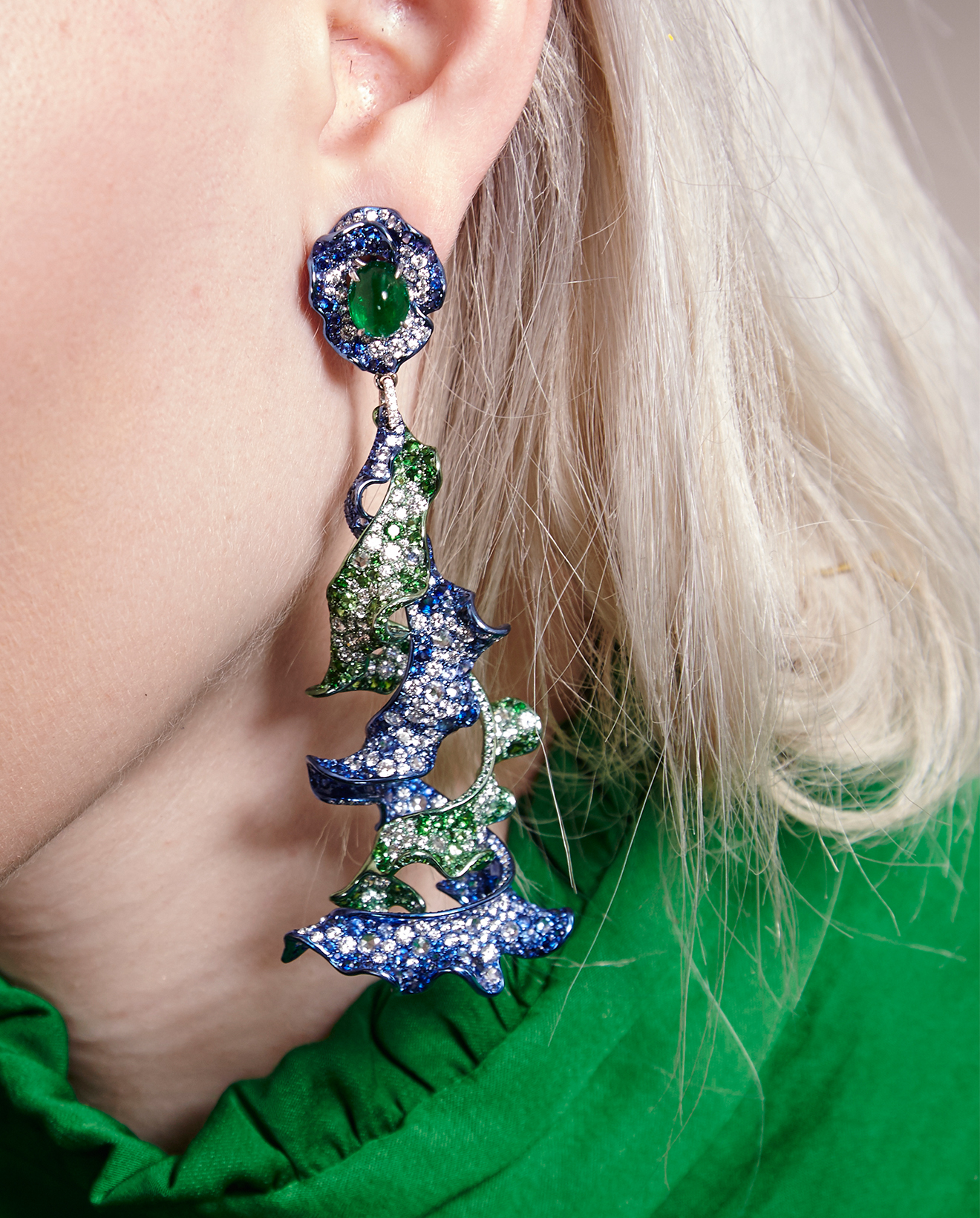 In the next stage, master craftsmen use the wax model to create the jewel in gold or titanium, which, in itself, presents additional challenges.

Certain designs are set to be made in gold, the softer, malleable, precious and more traditional metal. Her gold pieces are sometimes coloured with custom rhodium finishes. Other designs require the use of the much more challenging and extremely light titanium; a complex metal that can be anodised in incredible colours.

Her pieces are encrusted with the most exquisite diamonds and coloured gemstones, ethically sourced and handpicked by Neha herself. These creations result in voluminous, three dimensional jewelled sculptures.

The work is extremely detailed, and the crafting process is carried out under high magnification, to create perfect forms combined with perfect engineering. Each piece often needs to be broken down into several parts and linked back together to ensure comfort, movement and a surprising view from all angles.

It is estimated each jewel requires an average of 6 months of highly skilled work that can be performed by less than a handful of craftsmen in the world.