Fine jewellery designer
Loren Nicole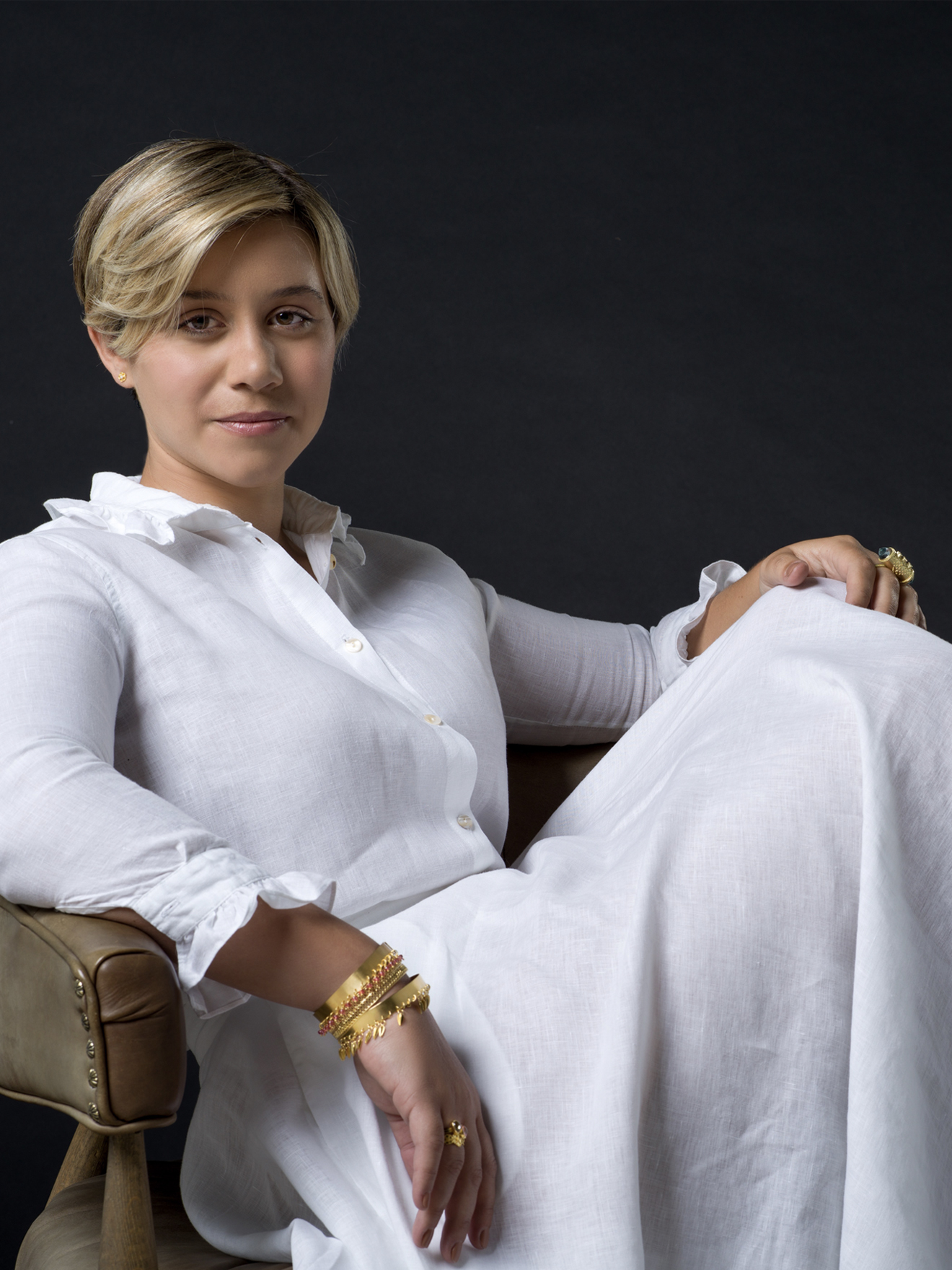 Loren Nicole Teetelli's designs capture the spirit of ancient civilisations. Studying the jewellery of ancient cultures, materials and metal smithing techniques, Loren tells stories of the past anew through her contemporary designs.

Beginning her career as an archaeologist, studying Art History and Anthropology, before pursuing grant funded fieldwork in Peru and Mexico, studying Pre-Columbian cultures. Loren worked as an archaeological lab technician and later an objects conservator.

It was her desire to better understand the materials she was conserving, that led her to take courses in ancient metal smithing, commencing her journey to becoming a goldsmith. Augmenting her self-taught skills with training from masters of highly specialised techniques, seldom practiced today, Loren developed her signature aesthetic.


Her academic background and deep knowledge of ancient jewellery techniques is expressed eloquently through her designs. With each collection Loren explores a different story from antiquity. Identifying the core of what binds pieces of a period together, Loren translates these elements through her work.

It is impossible to remove her pieces from the centuries old history that is at its core, giving it a feeling of the familiar. Hand-made chain, meticulously constructed with individually made links is a passion of Loren's. Nothing compares to hand woven chain, in its weight and soft structure. The use of an antique Roman hammer, Loren applies rough, natural texture. This sensitive mark making gives these pieces a raw emotion.

She is acutely aware of the marks made by civilisation on the earth. This awareness informs her commitment to producing pieces that are gentle on the world's resources, using ethically sourced gemstones and Fairmined gold, her pieces will stand the test of time.