Fine jewellery designer
Jo Hayes Ward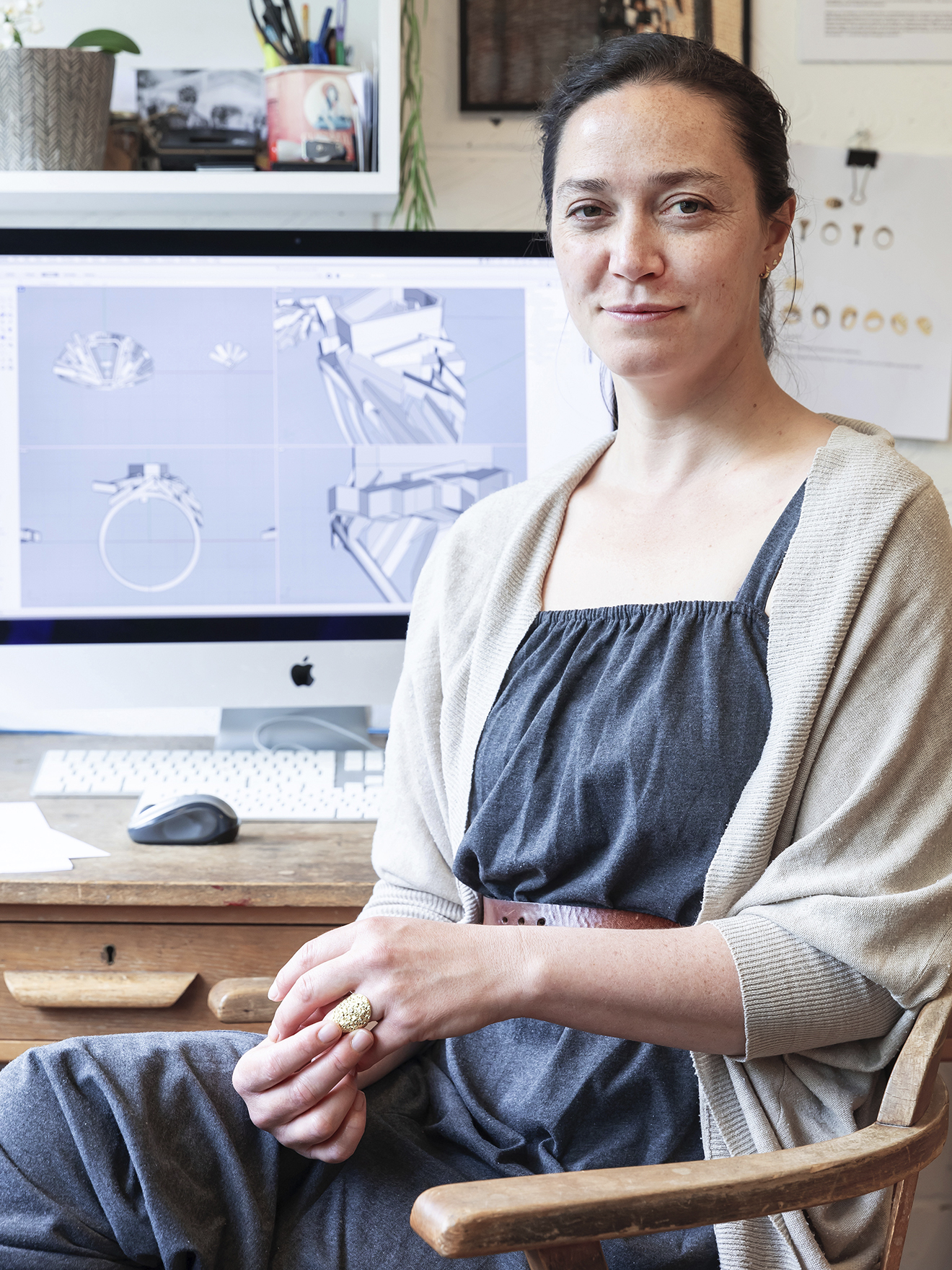 Jo Hayes Ward uses computer-aided technology to create jewels that feel both ancient and modern.

She employs rapid prototyping technology alongside traditional jewellery techniques. Crafting each of her designs in a digital environment, she then creates each piece in wax before casting it in gold. Every jewel is meticulously hand-finished in Jo's studio.

Using this technique, Jo is able to create graphic, often geological formations, with surfaces that catch the light with the movement of the jewel. Her pieces are often set with discrete diamond detailing, the sparkles in her jewels add decorative flashes rather than acting as the focal point.

Jo harnesses machine-made marks, exploiting them as an aesthetic. These marks provide textured surfaces that add elegance and depth to the jewellery, enhancing the impression of a natural form created over thousands of years.